Vaginal Rejuvenation (Labiaplasty) in West Island, Montreal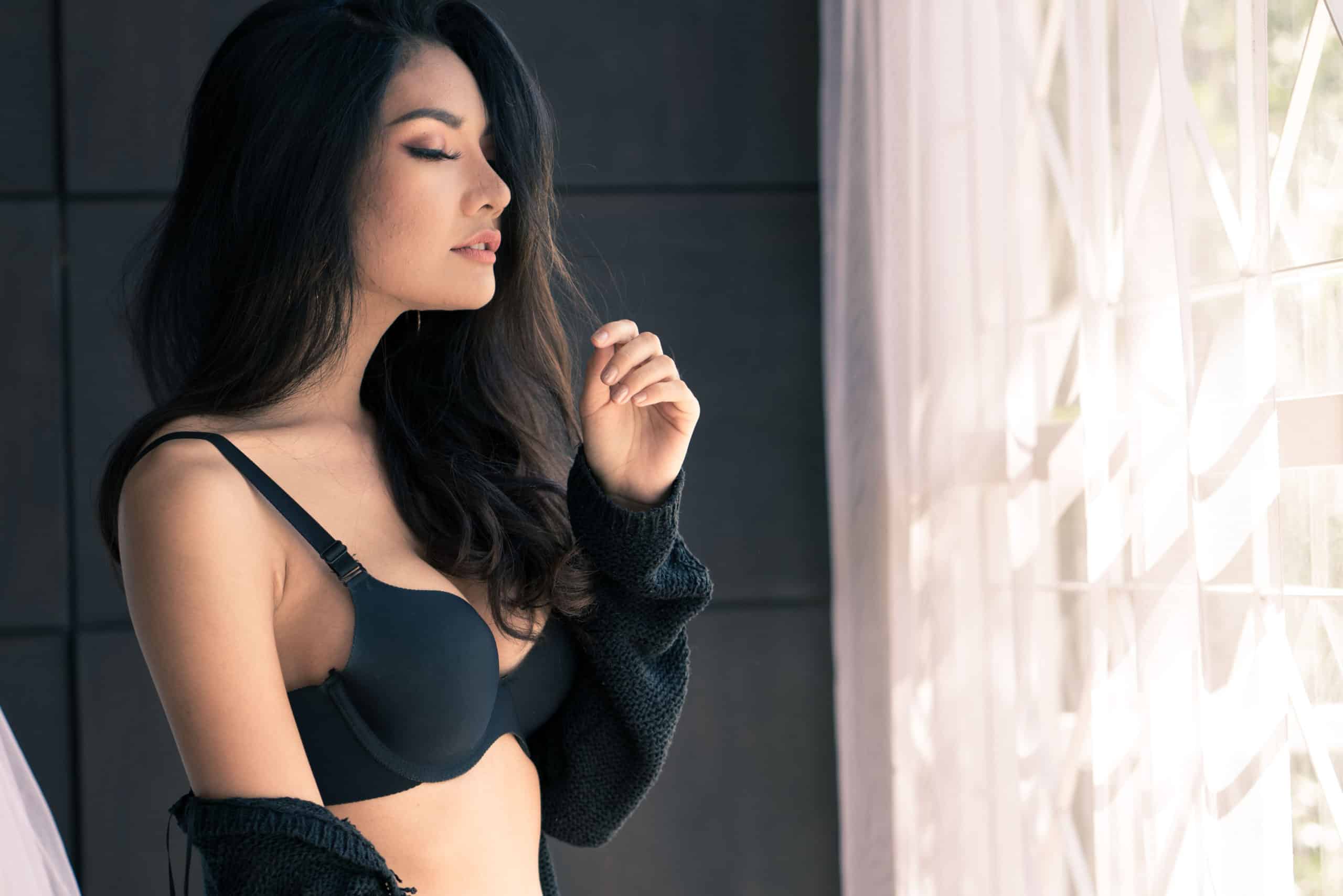 Length: 1 hour
Anesthesia: local
In/Outpatient: outpatient
Side Effects: soreness, bruising, tenderness
Risks: bleeding, infection, scarring, asymmetry, loss of sensation
Recovery:


Return to work: 4-5 days (for most jobs)
Light exercise: 2 weeks
Sexual activity: 6 weeks
Swelling completely resolves: 3-6 months
Before and After Photos of Labiaplasty
Excessively large labia minora (the inner lips of the vagina) can make a woman uncomfortable in front of a sexual partner, when wearing tight pants or while participating in sports or exercise. Large labia may be genetic or possibly develop with age or after giving birth. Dr. Benchetrit performs many labiaplasties at Cosmedica to improve the size and shape of large labia and to reduce the excess skin over the clitoris (clitoral hood reduction). If you are curious about these procedures, we encourage you to schedule a private, one-on-one consultation with Dr. Benchetrit to learn more. Call 514-695-7450 today.
The Labiaplasty Consultation
During your consultation, Dr. Benchetrit will evaluate your body and explain the labiaplasty procedure in greater detail. He will want to know your general health condition, medical history, any medications you take and any previous surgeries to help him decide whether you are a good candidate for surgery. You should be able to clearly identify what you don't like about your labia, and what your expectations of labiaplasty are.
Dr. Benchetrit will be open and honest when describing all of your options and the risks and limitations of each. He will explain how to prepare for surgery, including any medicines to avoid or arrangements to make. If you have questions about the surgical experience, you can ask at any time during your consultation. Before and after photos of Dr. Benchetrit's labiaplasty patients will be available for viewing.
Labiaplasty Techniques
During labiaplasty, Dr. Benchetrit will reduce the size of the labia minora (inner lips) and correct asymmetry. He focuses on creating natural results without visible scarring. Dr. Benchetrit offers all of the proven techniques for this surgery but specializes in the "Wedge Labiaplasty."This technique creates natural-looking results, with a barely visible scar and excellent preservation of sensation to this important structure. If the skin over the clitoris (clitoral hood) is also excessive,this can be reduced at the same time to give visible results. Local anesthesia is used during surgery so you will not feel anything.
Day of Surgery: What to Expect
Labiaplasty is an outpatient procedure performed in our clinic. After arriving at the facility, you will be escorted to the treatment room and local anesthesia will be administered. The procedure typically takes about one hour. When it's over, an ice pack will be applied and then you will need a loved one to drive you home.
Recovering from Labiaplasty
After your labiaplasty, you will likely feel sore and tender for several days. You may also have bruising on your labia and the surrounding area. Dr. Benchetrit will prescribe an oral pain medication that you can take if you need it. He will also give you a comprehensive set of instructions for your initial recovery, including how to minimize the risk of post-operative complications. Many of our patients return to work three to four days after labiaplasty, although it could take longer for certain types of jobs. You should refrain from using tampons, wearing thong underwear and having sex for about six weeks.
Although the initial results of the surgery are immediately visible and most of the swelling resolves in the first two or three weeks, it can take up to three months to see the final result.
Why Choose Dr. Benchetrit For Your Surgery?
Dr. Benchetrit is an experienced plastic surgeon who has performed hundreds of labiaplasties. He is board-certified, familiar with the latest technologies and techniques, and has obtained a very high degree of satisfaction for his patients. Dr. Benchetrit spends a lot of time in the consultation process explaining the different options and helping the patient select the right procedure for her desired result.
Schedule a Consultation with Dr. Benchetrit
Learn more about labiaplasty by scheduling a consultation with Montreal plastic surgeon Arie Benchetrit. Call 514-695-7450 to get started today.