Fraxel Skin Rejuvenation in West Island, Montreal
---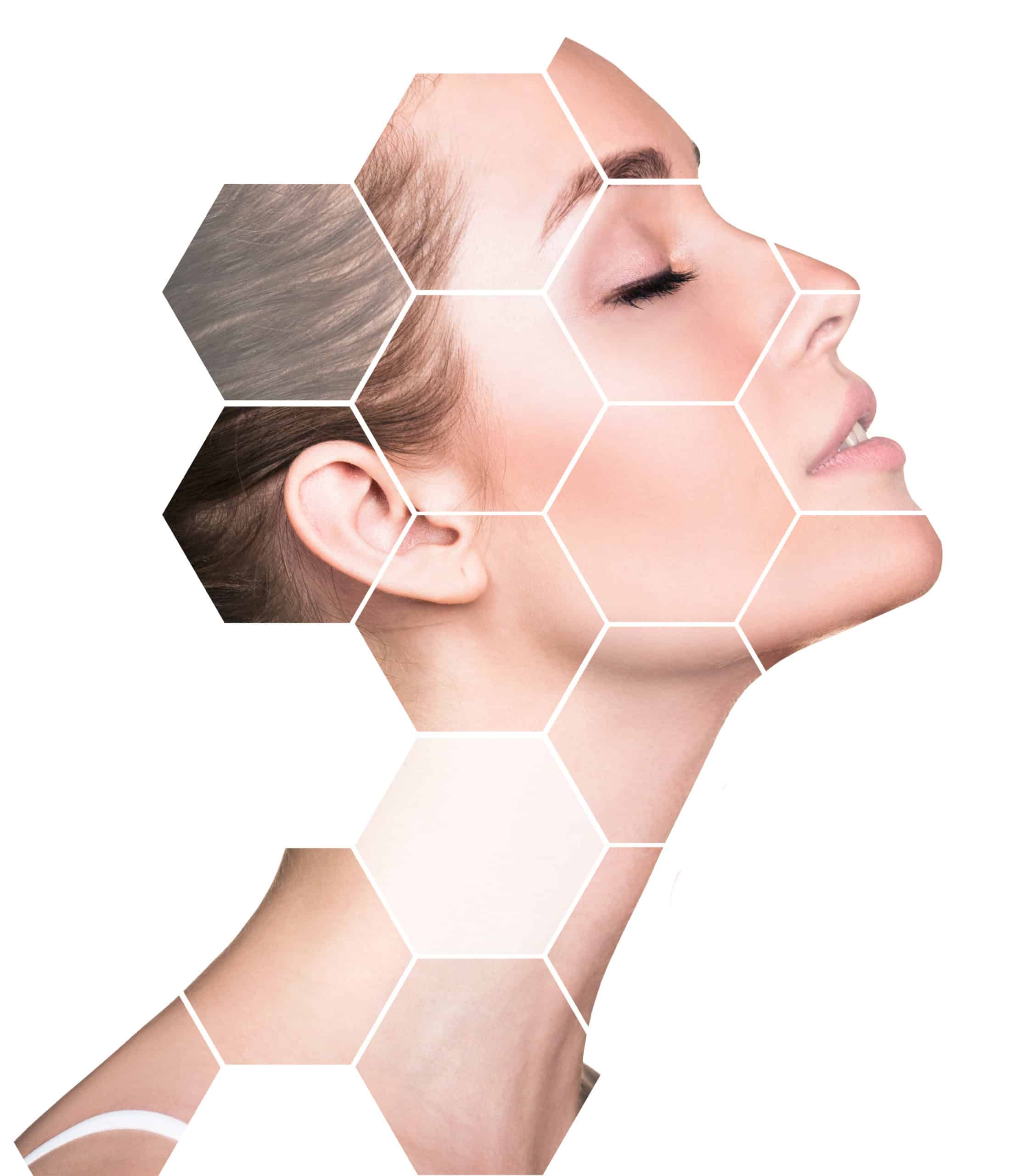 Length: 30-60 minutes
Anesthesia: topical (ointment)
In/Outpatient: outpatient
Side Effects: pinkness, dryness, flaking, mild swelling
Risks: infection, abnormal healing, allergic reaction, scarring
Recovery:


Return to work: usually 1 or 2 days
Light exercise: immediately
Swelling completely resolves: 1 or 2 days
Before and After Photos of Fraxel
Laser skin resurfacing is one of the oldest and most effective ways to treat age spots, sun damage, acne scars, melasma ("pregnancy mask"), wrinkles and other common skin imperfections. Unfortunately, with "classic" ablative lasers, the side effects and downtime often last many days or weeks, which limit the appeal of these treatments for busy patients. Fractionated lasers were therefore developed to help patients obtain results similar to "classic" lasers but with much less or even no downtime. The Fraxel laser is the best known and most advanced of these new fractionated lasers. Fraxel laser skin resurfacing replaces old skin cells with fresh, healthy ones. Dr. Benchetrit uses the Fraxel laser system at his Montreal plastic surgery practice.
Fractional Laser Skin Resurfacing Techniques
Fractional skin resurfacing essentially eliminates poor-quality cells and creates the rapid acceleration of new collagen and fresh, healthy skin cells. It can treat the skin on the face, neck, chest, hands, etc. During a Fraxel treatment, the nurse or medical esthetician glides the handpiece over the treatment area and the laser energy penetrates the deep layers of the skin, creating tiny wounds in the dermis. The "fractional" technique means that only a fraction of the skin — about 15 to 20 percent — is affected by a single treatment. The wounds are surrounded by untreated skin, and this pattern helps the skin to heal much more quickly and with much less redness than if it were uniformly ablated, as with regular lasers
Depending on your skin and your needs, we may recommend multiple Fraxel treatments. The number of treatments varies by patient.
Vectra 3D Photography
Dr. Benchetrit is one of the very few surgeons in Canada to own the Vectra 3D photography system. This revolutionary device can take 3D photos of the face, neck and body and then simulate the results of the planned Fraxel treatment on a computer screen. This makes it easier for the patient to make his or her decision and, by giving a "preview" of the final result, takes much of the worry out of the process.
What to Expect
Fraxel laser skin resurfacing is performed on an outpatient basis in our clinic. About an hour prior to treatment, Dr. Benchetrit's staff will clean your skin and apply a topical anesthetic to prevent you from feeling pain. When the Fraxel hand piece glides over the treatment area, you may feel a slight sensation like a rubber band snapping against your skin. The procedure lasts half an hour to an hour.
Recovering from a Fraxel Treatment
There is minimal downtime after a laser skin resurfacing treatment with Fraxel. Your skin may be pink and feel like it's sunburned for a few days, but these symptoms will quickly disappear. Make-up can be worn the day after a treatment to completely camouflage and pinkness. It's very important that you refrain from tanning for three months after your Fraxel treatment; if you do, you could risk damaging your skin. Dr. Benchetrit and our team will supply more in-depth instructions for cleaning, moisturizing and protecting your skin after a Fraxel treatment.
Why Choose Dr. Benchetrit and His Staff for Your Fraxel Treatment?
Dr. Benchetrit has been using lasers in his practice for over 15 years and was one of the first plastic surgeons in Canada to offer this advanced Fraxel treatment. Because of his vast experience with lasers and other energy devices, Dr. Benchetrit is uniquely qualified to assess a patient's facial features and to determine if they are good candidates for Fraxel or an alternative treatment. Dr. Benchetrit is often consulted by the companies that make and distribute lasers as well as by other doctors who are learning how to use these. So, if there are any new advances in this domain you can be sure that Dr. Benchetrit and his staff will be amongst the first to know and use them to help you obtain the best results. With the help of the Vectra 3D photo system, patients can "preview" the results of their Fraxel treatment on a computer screen to help them decide if this is exactly what they want.
Schedule a Consultation
If you'd like to improve the tone and/or texture of your skin, consider a Fraxel laser skin resurfacing procedure with Dr. Benchetrit and his staff. Contact us today at 514-695-7450 for a free consultation to learn more about Fraxel and what it can accomplish. During your consultation, you can also learn about other non-surgical rejuvenation treatments, such as Thermage, IPL and facial peels.