HydraFacial and Skin Peels in West Island, Montreal
---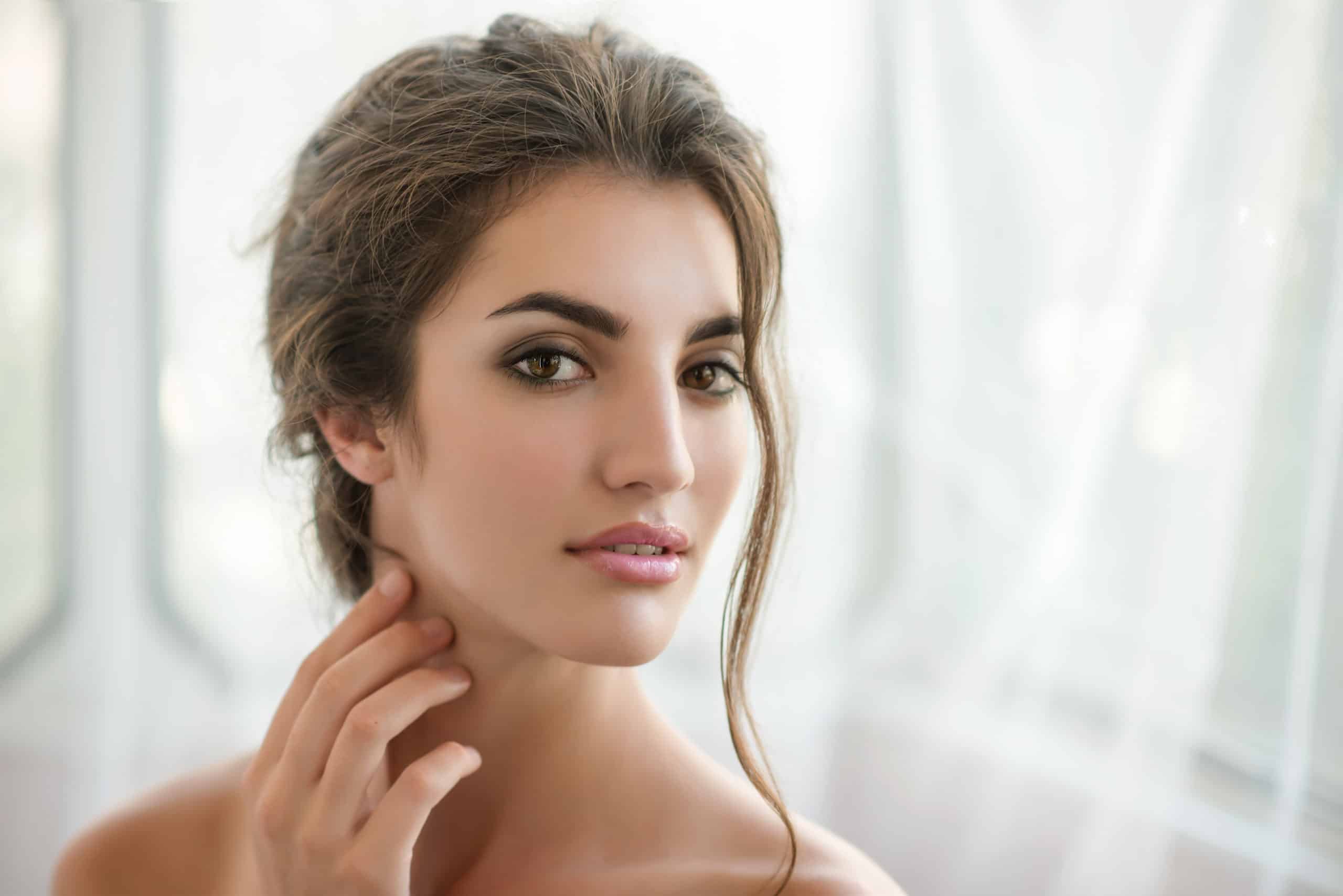 Length of treatment: 20 minutes
Anesthesia: none
In/Outpatient: outpatient
Side Effects: sensitivity to the sun, mild redness or swelling
Risks: no major risks, allergy to the products
Return to work: immediately
Light exercise: immediately
What is a Skin Peel?
Peels are a non-surgical treatment in which a topical serum is applied to the skin to eliminate the dull and damaged cells at the surface, revealing fresher and healthier skin underneath. Peels vary in terms of their "depth," based on the particular skin condition and treatment goals they are addressing.
What is a Hydrafacial?
A Hydrafacial is not a facial! The Hydrafacial system, available at Cosmedica, Dr. Benchetrit's Montreal cosmetic surgery practice, combines the infusion of patient-specific topical solutions with water-based exfoliation and vacuum extraction of skin debris to treat a number of common skin conditions, including the following:
Oily, blemish-prone or acne-prone skin
Dry, flaky patches of skin
Fine lines and wrinkles
Red, blotchy patches of skin
Sun-damaged or overexposed skin
Generally dull-looking skin
A Hydrafacial will exfoliate the outer layers of damaged skin and infuse special solutions into the dermis to allow the growth of fresh, healthy skin that feels smooth and glows!
Hydrafacial – What to Expect
Hydrafacials are performed in our Montreal office. Prior to treatment, one of medical aestheticians will thoroughly cleanse your face and then choose one or several specialized medical-grade solutions specifically designed to address your skin issues. They will then gently glide the Hydrafacail handpiece across the facial skin. Only HydraFacial uses patented technology to cleanse, extract, and hydrate. HydraFacial super serums are made with nourishing ingredients that create an instantly gratifying glow in just 3 steps.
CLEANSE + PEEL
Gentle exfoliation and smooth resurfacing will allow a new, healthier skin to appear
EXTRACT + HYDRATE
Painless suction will remove the debris from your pores. Intense moisturizers will then be used to hydrate the new moisture-loving skin.
FUSE + PROTECT
Antioxidants and peptides will saturate the skin's surface to maximize the healthy glow.
Hydrafacial treatment does not require any downtime, and you can immediately return to your normal routine. We advise that you diligently use broad-spectrum sunscreen, as your skin will temporarily be sensitive to the sun. You will notice your skin feels smoother and has a healthy glow. For continued results, we recommend you undergo HydraFacial treatments on a regular basis. One of our skin care specialists can put together a treatment regimen designed for you.
Hydrafacial can be combined with another procedure, such as IPL or Morpheus8, for even more transformative results. Inquire about your options with our team.
How is The Hydrafacial Different From Other Dermabrasion Procedures?
The patented Vortex-Fusion delivery system that is unique to HydraFacial is used for exfoliation, extraction and the hydration of your skin. The spiral design of this system delivers extractions painlessly.
What is Vortex-Fusion Delivery System Technology?
The HydroPeel® Tips have a special spiral design that, when used in combination with the unique HydraFacial vacuum technology and serums, create a vortex-like effect that easily dislodges and removes skin impurities while at the same time infusing effective hydrating solutions into the skin.
Is Hydrafacial The Right Treatment For You?
HydraFacial takes care of all your skincare needs! It can be utilized for the pre-conditioning of the skin before a laser treatment or injections. HydraFacial treatments will contribute to the maintenance of healthy skin and improve the effectiveness of your home care product regimen.
The Hydrafacial Treatment Can Be Customized!
There are three different levels of treatment available, according to your needs: The 30 minute Clarifying treatment, the 45 minute Deluxe treatment that also includes a skin booster as well as an LED light therapy with a jelly mask, or the ultimate Platinum VIP treatment that includes everything in the Deluxe treatment as well as lymphatic drainage.
Why Choose Dr. Benchetrit and His Staff For Your Facial Peel or Hydrafacial Treatment?
Dr. Benchetrit and his staff have been performing advanced skin care since 2001 and he was one of the first plastic surgeons in Canada to offer this as part of their services. Because of their vast experience with assessing skin types and skin problems, they are uniquely qualified to assess patients' skin needs and to propose a skin peel, a HydraFacial or an alternative treatment. Because the results and safety of this treatment are very dependent on the skill and knowledge of the treating staff, it is very important to choose a clinic with significant experience in this domain. Dr. Benchetrit is often consulted by companies in the esthetic field as well as by other clinics that are learning how to use these products. So, if there are any new advances in this domain you can be sure that Dr. Benchetrit and his staff will be amongst the first to know and use them to help you obtain the best results.
Schedule a Skin Care Consultation
Are you interested in consulting with a member of our skin care team and designing a treatment protocol specifically suited to your needs? If so, contact our practice today at 514-400-9240 to schedule your free consultation.
With special membership pricing packages come see what HydraFacial can do for you!