Thermage Facial Skin Tightening in West Island, Montreal
---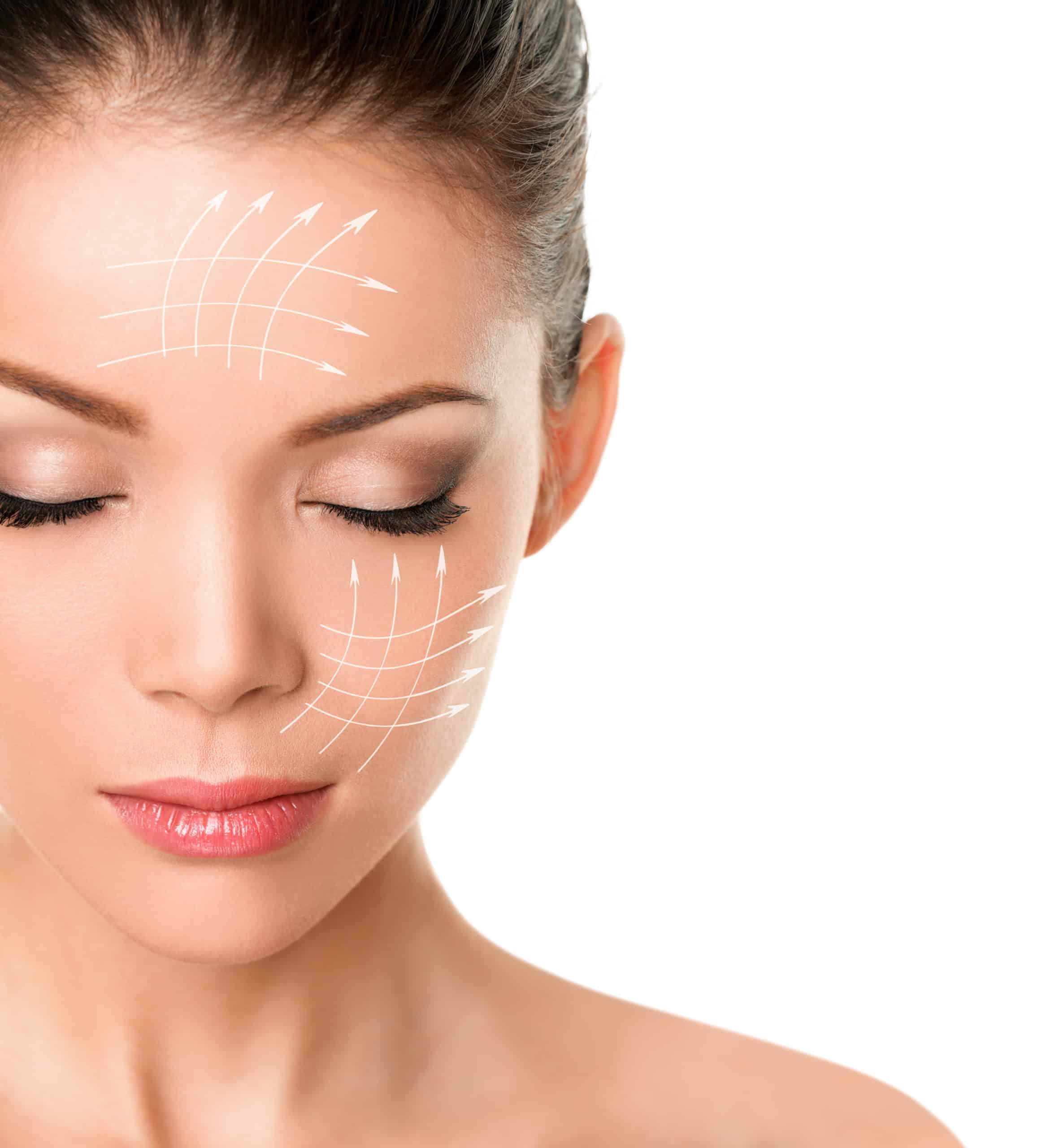 Length: 45-90 minutes
Anesthesia: n/a
In/Outpatient: outpatient
Side Effects: usually none; there can (rarely) be some mild redness and swelling
Risks: itching, blisters, burns, scarring, pigment changes
Recovery:


Return to work: immediately
Light exercise: immediately
Swelling completely resolves: several days
Before and After Photos of Thermage
The breakdown of collagen and elastin in the face as we age contributes to unpleasant signs of aging such as wrinkles and loose, sagging skin. Thermage is a non-surgical skin tightening treatment that revitalizes the face , neck and eye area specifically, producing beautiful and natural-looking results. Thermage has been used in more than 80 countries, and Dr. Benchetrit offers it at our Montreal plastic surgery practice. If you're interested, we encourage you to schedule a free consultation today.
The Thermage Consultation
During the consultation, Dr. Benchetrit, his nurses or medical estheticians will evaluate you to determine if you are a Thermage candidate and describe the treatment in greater detail. He will examine your face, neck and eye area and inquire about your general health, medical history and lifestyle. He will also ask you to identify the features of your face that you find unattractive — such as droopy eyelids, wrinkles or loss of definition in your jawline, lips and neck. Your answers to these questions will help him determine whether Thermage (or another procedure) will produce the best results for your needs.
Dr. Benchetrit or his staff will also use this time to explain what you can expect from a Thermage treatment. He will give you instructions on preparing for treatment and recovering from it. He will also educate you on the rare risk of complications.
How Thermage Works to Improve Your Skin
Thermage uses radiofrequency energy to heat the deep layers of skin and underlying tissue. This causes the collagen in these tissues to "shrink," like cotton fibers do in your dryer, which creates tightening of the skin. Thermage has a second effect which is to stimulate the skin's production of collagen for a long-term firming effect. Dr. Benchetrit can use Thermage in the following applications:
Treat the upper and lower eyelids (including eyelids that look "hooded"), fine lines around the eyes and the brow line
Tighten up "turkey neck," jowls and areas of loose, saggy skin
Smooth lines and wrinkles around the nose and mouth by tightening the cheeks
Define the jawline
Thermage Treatment: What to Expect
Thermage is a non-surgical procedure that does not require anesthesia, medication or incisions. The nurse or medical esthetician will direct the Thermage hand piece at the treatment area; as the treatment begins, you will feel alternating hot and cool sensations and possibly gentle vibrations. This should not be uncomfortable. Treatment takes approximately 45-90 minutes, depending on the area being treated. There is no downtime after your Thermage treatment.
Afterward, your skin may appear slightly red or swollen, but these side effects will quickly disappear. You should see almost immediate results, with continued improvement in the following months. The effects of Thermage will continue to improve for up to six months as your body regenerates collagen and will usually last for 18-24 months.
Why Choose Dr. Benchetrit and His Staff for Your Thermage Treatment?
Dr. Benchetrit and his staff at Cosmedica have over eight years of experience with these treatments. They have treated hundreds of patients and have one of the busiest Thermage practices in all of Canada. Dr. Benchetrit is often consulted by the company that makes Thermage as well as by other doctors who are learning how to use this device. So, if there are any new advances in this domain you can be sure that Dr. Benchetrit and his staff will be amongst the first to know and use them to help you obtain the best results.
Schedule a Thermage Consultation
If you're interested in non-surgically improving the appearance of your face and neck, Thermage may be right for you. Contact our practice today at 514-695-7450 to schedule a free consultation for Thermage.