Breast Lift Surgery in West Island, Montreal
---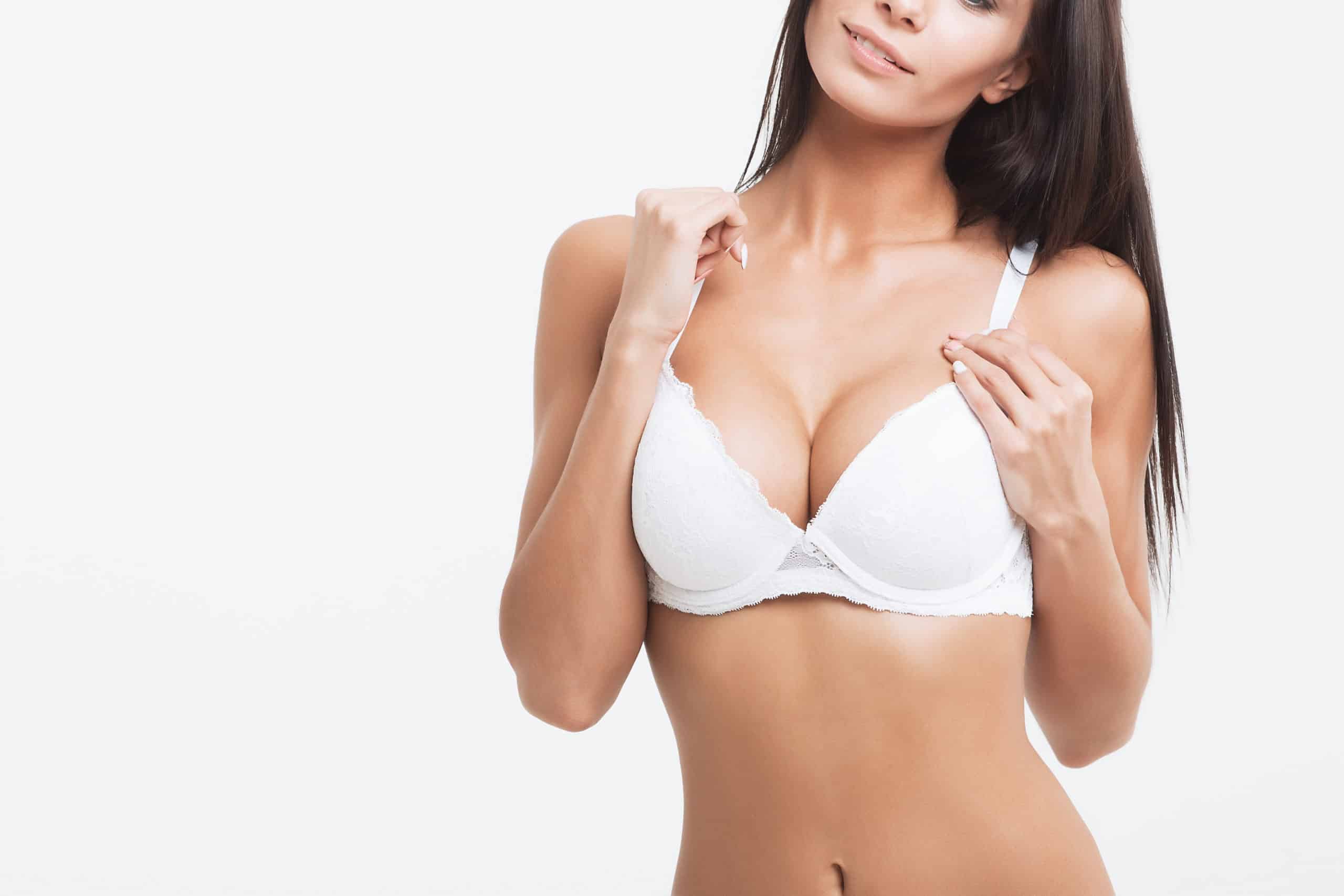 Length: 1.5-2.5 hours
Anesthesia: general
In/Outpatient: outpatient
Side Effects: bruising, swelling, moderate discomfort, temporary loss of sensation
Risks: bleeding, infection, scarring, change in breast / nipple sensation, asymmetry, distortion
Recovery:


Return to work: 4-5 days
Light exercise: 10 days
Swelling completely resolves: 4-8 weeks
Before and After Photos of Breast Lift
Wouldn't it be wonderful if breasts stayed firm and perky forever? Factors such as age, pregnancy, breastfeeding and gravity can cause breasts to lose their shape and sag unattractively. Breast lift surgery repositions breasts higher on the chest and reshapes them to make them more youthful-looking. Dr. Benchetrit is a masterful breast surgeon and has been working with Montreal breast lift patients for many years. He understands how having beautiful breasts can improve a woman's self-confidence. If you are considering breast lift surgery, Dr. Benchetrit invites you to contact our office at 514-695-7450 to schedule a consultation.
Breast Lift Consultation
During your breast lift consultation, Dr. Benchetrit will accomplish several objectives: first, establish why you're having the surgery; second, determine whether you are a candidate for the surgery; and third, draw up a treatment plan based on your cosmetic goals. When Dr. Benchetrit inquires about your personal motivations for breast lift surgery, it's important to be as candid and forthcoming as possible. Perhaps you've noticed breast sagging (clinically known as ptosis) after nursing your children, or maybe your breasts have simply lost their shape and volume with age. Based on this information and a physical examination of your breasts, Dr. Benchetrit will decide whether breast lift surgery is right for you. He will ask you for your input as well as it is important for him to know what shape and size of breast you would like to have. Dr. Benchetrit will also explain the many options available with this surgery, including the possible use of implants, the pros and cons of using implants, the different incisions that can be used, etc. Dr. Benchetrit will also show you "before and after" photos of previous patients on whom he has performed the same procedure so you can have an idea of what to expect.
The consultation is also an excellent opportunity for Dr. Benchetrit to explain the procedure in explicit detail, covering how to prepare and what to expect on the day of surgery. You will be encouraged to ask questions and address any concerns about the procedure or its outcomes. Once you have a better understanding of breast lift, you and Dr. Benchetrit will develop a treatment plan that is tailored to your specific goals and needs. The two of you will discuss the best way to approach surgery and what you can expect during your recovery. Before you leave the consultation, Dr. Benchetrit will give you instructions on how to prepare for surgery; these instructions could include scheduling a pre-operative mammogram or smoking cessation.
Vectra 3D Photography
Dr. Benchetrit is one of the very few surgeons in Canada to own the Vectra 3D photography system. This revolutionary device can take 3D photos of the breasts and simulate the results of the planned surgery on a computer screen, according to the breast lift technique that is chosen and, if implants are to be used, according to the size and shape of the implants you have selected. This makes it easier for the patient to make her decisions and, by giving a "preview" of the final result, takes much of the worry out of the process.
Breast Lift Techniques
The first step of the procedure is to make the surgical incisions. Dr. Benchetrit will position your breast lift incisions in a way that produces the least conspicuous scars. Three common incision patterns are:
Anchor-shaped: around the lower edge of the areola, extending vertically down to the breast crease and horizontally across the curve of the breast
Doughnut-shaped: circular incisions around the areola
Lollipop-shaped: a circular incision around the areola and vertically down to the breast crease
Through the incision, Dr. Benchetrit will lift and reshape the breast tissue. He will move the nipple and areola higher on the breast mound, and he may reduce the size of the areola if this is included in your treatment plan. Finally, Dr. Benchetrit will remove excess breast skin and tighten the remaining skin before closing the surgical incisions and placing a surgical bandage. Dr. Benchetrit specializes in minimal scar surgery so you can be sure that your scars will be as inconspicuous as possible.
Breast lift can be combined with another breast enhancement procedure for more transformative results. For example, if you would like to lift and augment your breasts, Dr. Benchetrit can lift your breasts and place breast implants to increase their volume. If you would like to lift and reduce the size of heavy breasts, Dr. Benchetrit can perform a breast lift with breast reduction, giving your breasts the cup size that you desire. If you are interested in either of these options, please mention this to Dr. Benchetrit during your surgical consultation.
The Day of Surgery
Breast lift surgery is usually performed on an outpatient basis. You will arrive at our surgical facility where experienced medical personnel will take care of you and make you comfortable. An anesthesiologist will administer medications to help you sleep comfortably through the procedure. Breast lift surgery takes between one-and-a-half to two-and-a-half hours, and you will not feel anything during this time. When you wake up after surgery, you will be escorted to a recovery suite where you'll rest for a few hours before being released to go home. A prescription for pain medication will be given to you when you are discharged so that you can have these with you as soon as you get home.
You should coordinate ahead of time to have someone to pick you up, drive you home and look after you for the first few days after surgery.
Recovering from Breast Lift
Your breasts will be mildly to moderately sore, swollen and bruised after surgery. This is completely normal and will dissipate with time. You will need to wear a comfortable support bra, usually for three weeks; this helps your breast tissue settle into its new contours. You will also need to avoid any lifting or straining while your breasts heal. Dr. Benchetrit and our team will give you a set of instructions, including how to care for your surgical incisions, when to resume normal activities and when to return to our office for follow-up appointments. Dr. Benchetrit only uses dissolving sutures (stitches), which are hidden under the skin so they are not visible and do not have to be removed. He also almost never uses drains as his technique does not require these. Our team is available at any time during your breast lift recovery to answer your questions or address any concerns.
For patients who have a history of "bad scars," or who express a desire to have their scars be as inconspicuous as possible, Dr. Benchetrit will recommend a protocol of "scar helpers," or special dressings and ointments that will minimize the appearance of the scars.
Complete breast lift recovery takes between three to six weeks, depending on the patient.
Other Considerations
Breast lift surgery is very effective, yet the results are not permanent. Eventually, age and gravity will cause your breasts to sag, and weight fluctuations and nursing can accelerate this process. However, as long as you are aware of this, you will likely be more satisfied with your breast lift experience.
Why Choose Dr. Benchetrit For Your Surgery?
Dr. Benchetrit is an experienced plastic surgeon who has performed over 1500 breast surgeries. He has used all of the different types of implants and lift techniques and has obtained a very high degree of satisfaction for his patients, with minimal scars. Dr. Benchetrit spends a lot of time in the consultation process explaining the different options and helping the patient select the right procedure and implant (if needed) for her desired result. Using the Vectra 3D photo system, he can simulate for the patient what her expected result will look like on her body before the surgery to make sure that this is precisely what she wants.
Contact Dr. Benchetrit Today
Are you self-conscious of saggy, shapeless breasts? Treat yourself to breast lift surgery with Dr. Benchetrit, a board-certified plastic surgeon in Montreal. Schedule a consultation by calling (514) 695-7450.
Frequently Asked Questions about Breast Lift Surgery
Q:Can exercise tighten the skin without Breast lift (Mastopexy)?
A: No. Exercise is good for toning the muscles and can help fill out any loose skin in the vicinity. Exercise can increase muscle bulk, and that in turn can make skin look a little tighter, but exercise cannot actually tighten the breast skin.
---
Q: Does a breast lift take care of stretch marks?
A: Yes and No. Some of those stretch marks will be removed with the extra skin, especially at the lower part of the breast. Those located on the upper breast will remain. The stretch marks that remain may be tightened and somewhat smoothed out.
---
Q:Will Breast lift (Mastopexy) tighten up loose skin?
A: Much of the loose skin is actually removed, and that which remains is made a little tighter.
---
Q:Can the nipple sensitivity be lost from a breast lift?
A: Yes, that is a possibility. Nerves grow back slowly, so we usually know after about two years whether sensitivity has returned to normal, and if it has not, it probably won't.
---
Q: Can breasts sag again after a breast lift?
A:Yes, the skin stretches with the passage of time, and so as the years go by there will be more skin, and the breast will gradually stretch out again.
---
If you have any other questions about breast lift, or other plastic surgery procedures, please feel free to contact us at 514-695-7450.