Acne & Sun Damage Treatment in West Island, Montreal
---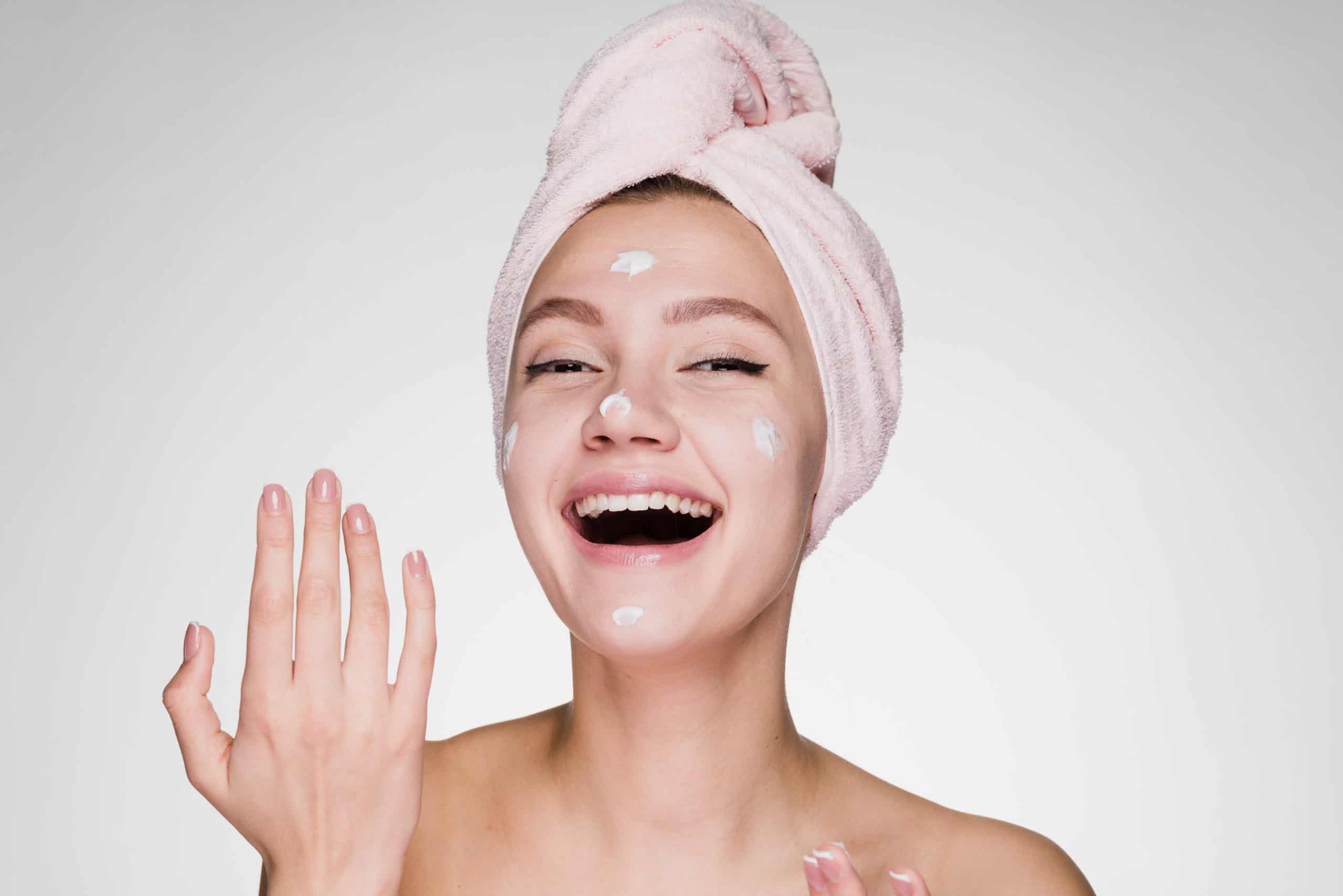 Acne is an unpleasant but extremely common skin condition. There are a number of safe and effective treatment modalities, one of them being photodynamic therapy. Montreal plastic surgeon Arie Benchetrit uses photodynamic therapy to treat certain cases of moderate to severe acne. The same treatment can also be used to reverse the effects of severe sun damage (coarse wrinkles, brown spots, thinned skin, actinic keratosis, etc.) Photodynamic therapy involves the combination of a topical photosensitizing agent and light (e.g., blue light or intense pulsed light).
About Photodynamic Therapy
Acne occurs when the pores become clogged with an oily substance called sebum and excess skin debris. Common acne treatments include topical creams, antibiotics and drugs such as Accutane. However, many patients do not like to use drugs because of potential side effects or have tried the common treatments with poor results. For these patients, photodynamic therapy is an excellent alternative. Photodynamic therapy reduces the size of the oil glands and reduces oil production in acne-prone skin. In addition to treating moderate to severe acne, it's used to treat the following features of sun-damaged skin:
Precancerous skin lesions (actinic keratosis)
Early skin cancers (basal cell and squamous cell carcinomas)
Wrinkles
Uneven skin texture
Pigmentation
Photodynamic Therapy: What to Expect
Photodynamic therapy is performed on an outpatient basis. Dr. Benchetrit's nurses or medical estheticians will prepare the skin for treatment by cleaning it and, in some cases, performing microdermabrasion or using an exfoliating scrub. Then, they will apply the Levulan topical agent to the skin, leaving it on for up to an hour. Levulan is a photo-chemical agent, basically a chemical "smart-bomb" that targets specific cells in the skin. In the case of Levulan, these target cells include cells of the overactive sebaceous glands that cause acne, pre-cancerous and early cancerous cells and melanin-producing cells that cause age spots. The Levulan is then activated by a special blue light or by intense pulsed light (IPL), which causes it to destroy the target cells. This results in a less blemished and/or more youthful and healthy-looking skin.
After photodynamic therapy, the treated area will look red, and you may have swelling around your lips or eyes for a day or two. You may also experience crusting or peeling for up to a week following treatment. Your recovery should not be painful, but you may feel a little uncomfortable. It is very important to completely avoid sunlight for 24 hours after the treatment.
If you have spots of dark pigmentation, they may become temporarily darker and peel off. Our team of skin care professionals advises that you stay out of the sun and use sunscreen for several days after treatment.
Your skin may respond to a single treatment, but more likely, we will recommend a series of three or more treatments, spaced two to four weeks apart, to achieve maximum improvement. You may decide to seek additional treatments to maintain the improvements in your skin's appearance, texture and tone.
Why Choose Dr. Benchetrit and His Staff for Your Photodynamic Therapy?
Dr. Benchetrit and his staff have been performing Photodynamic Therapy since 2003 and he was one of the first plastic surgeons in Canada to offer this advanced treatment. Because of their vast experience with assessing skin types and skin problems, they are uniquely qualified to assess patients' skin needs and to propose Photodynamic Therapy or an alternative treatment. Because the results and safety of this treatment are very dependent on the skill and knowledge of the treating staff, it is very important to choose a clinic with significant experience in this domain. Dr. Benchetrit is often consulted by companies in the esthetic field as well as by other clinics that are learning how to use these products. So, if there are any new advances in this domain you can be sure that Dr. Benchetrit and his staff will be amongst the first to know and use them to help you obtain the best results.
Learn More about Photodynamic Therapy
If you have questions about how Dr. Benchetrit and his staff treat acne and sun damage with photodynamic therapy, please contact our office today. A member of our team would be happy to give you more information or schedule a free consultation for you to meet with Dr. Benchetrit's nurses or medical estheticians. Call us today at 514-695-7450.