Thermage Skin Tightening in West Island, Montreal
---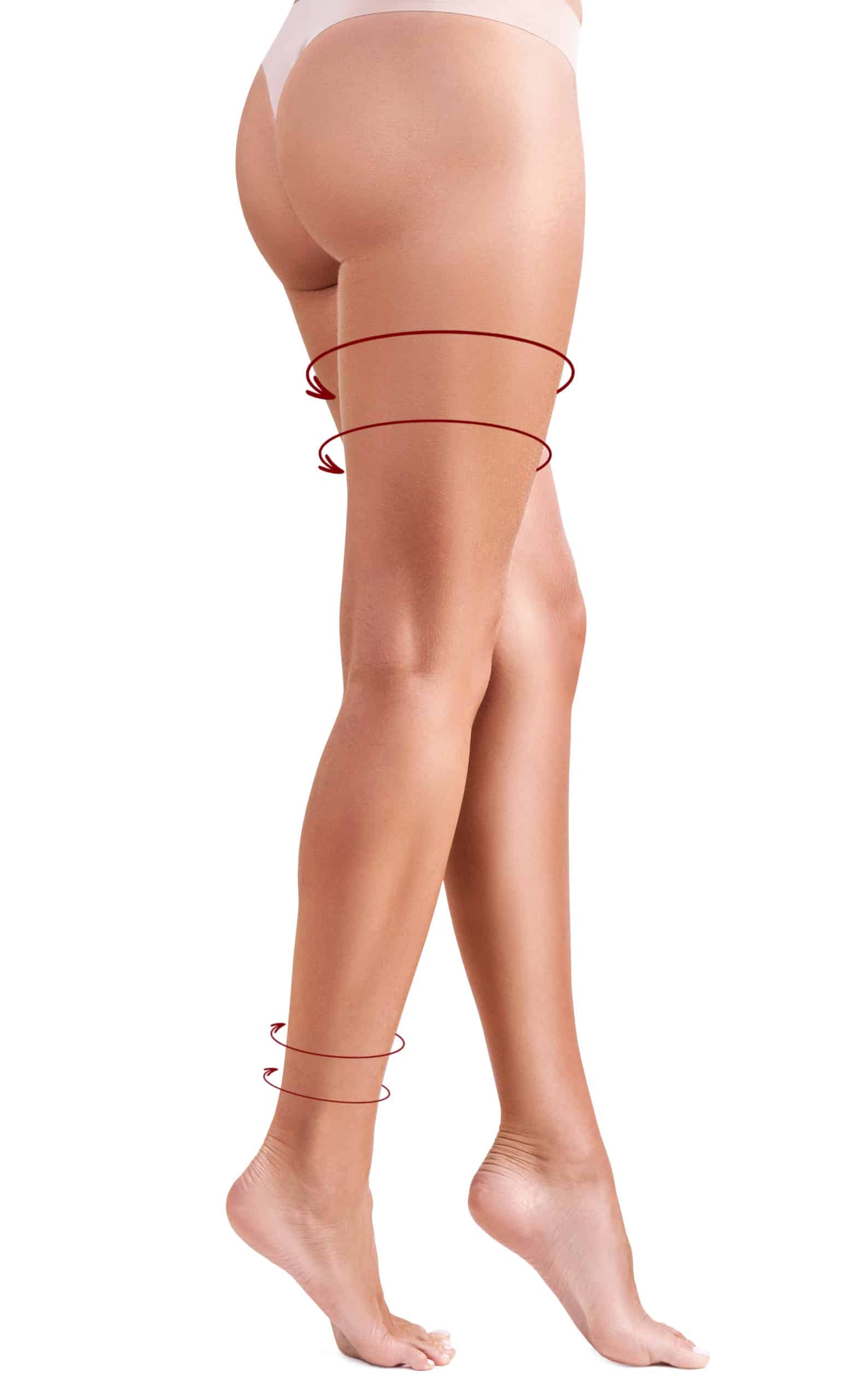 Length: a few minutes to an hour
Anesthesia: anesthetic cream (if required)
In/Outpatient: outpatient
Side Effects: mild, temporary redness
Risks: rare complications include blisters, dimpling
Recovery:


Return to work: immediately
Light exercise: immediately
Swelling completely resolves: no significant swelling
One of the trademarks of a youthful appearance is skin with good elasticity and tone. Age, pregnancy and extreme weight loss can all give an unattractive laxity to the skin. Enter Thermage, an advanced treatment that can non-surgically improve skin tone, texture and tightness for a more youthful appearance. Dr. Benchetrit and our team offer a range of non-surgical body contouring options, including Thermage, at our Montreal plastic surgery practice.
What Does Thermage Treat?
Thermage treats lax skin that stems from aging, weight loss or pregnancy. It non-surgically rebuilds your body's collagen structure to firm, lift and contour your skin. The system is perfectly suited to smooth the skin on your abdomen, knees, thighs, arms, hands, buttocks and any other areas of your body that bulge, sag or wrinkle.
Skin Tightening with Thermage
Thermage uses radiofrequency energy to heat the deep layers of skin and underlying tissue. This causes the collagen in these tissues to "shrink," like cotton fibers do in your dryer, which creates tightening of the skin. Thermage has a second effect, which is to stimulate the skin's production of collagen for a long-term firming effect. Other laser systems target the superficial layers of the skin, but Thermage targets the deep layers of the dermis and subcutaneous tissue. To prevent your skin from reaching dangerously high temperatures, Thermage also cools the outer layer of your skin (the epidermis).
One of our nurses or medical estheticians will apply an anesthetic cream prior to your procedure. During a Thermage treatment session, you will feel a sequence of hot and cool sensations as the handpiece is passed over the treatment area. Depending on the size of the treatment area, the session could take a few minutes up to an hour. Results can be seen after just one treatment.
There is no downtime after Thermage treatment. You may return to your normal routine immediately. You may see an immediate result, with firming and smoothing of the treated skin. You will see the best results after about six months, however, after the new collagen in your skin has been stimulated fully.
Why Choose Dr. Benchetrit and His Staff for Your Thermage Treatment?
Dr. Benchetrit and his staff have over eight years of experience with these treatments. They have treated hundreds of patients and have one of the busiest Thermage practices in all of Canada. Dr. Benchetrit is often consulted by the company that makes Thermage as well as by other doctors who are learning how to use this device. So, if there are any new advances in this domain you can be sure that Dr. Benchetrit and his staff will be amongst the first to know and use them to help you obtain the best results.
Schedule a Thermage Consultation
Are you self-conscious about loose skin on your abdomen, legs, arms or buttocks? Consider non-surgical skin tightening with Thermage. During your consultation, you can learn about the many other non-surgical body contouring treatments available, including Velashape cellulite reduction, fraxel stretch marks treatment and UltraShape V3 fat removal. Contact Dr. Benchetrit for more details.