Nose Surgery (Rhinoplasty) in West Island, Montreal
---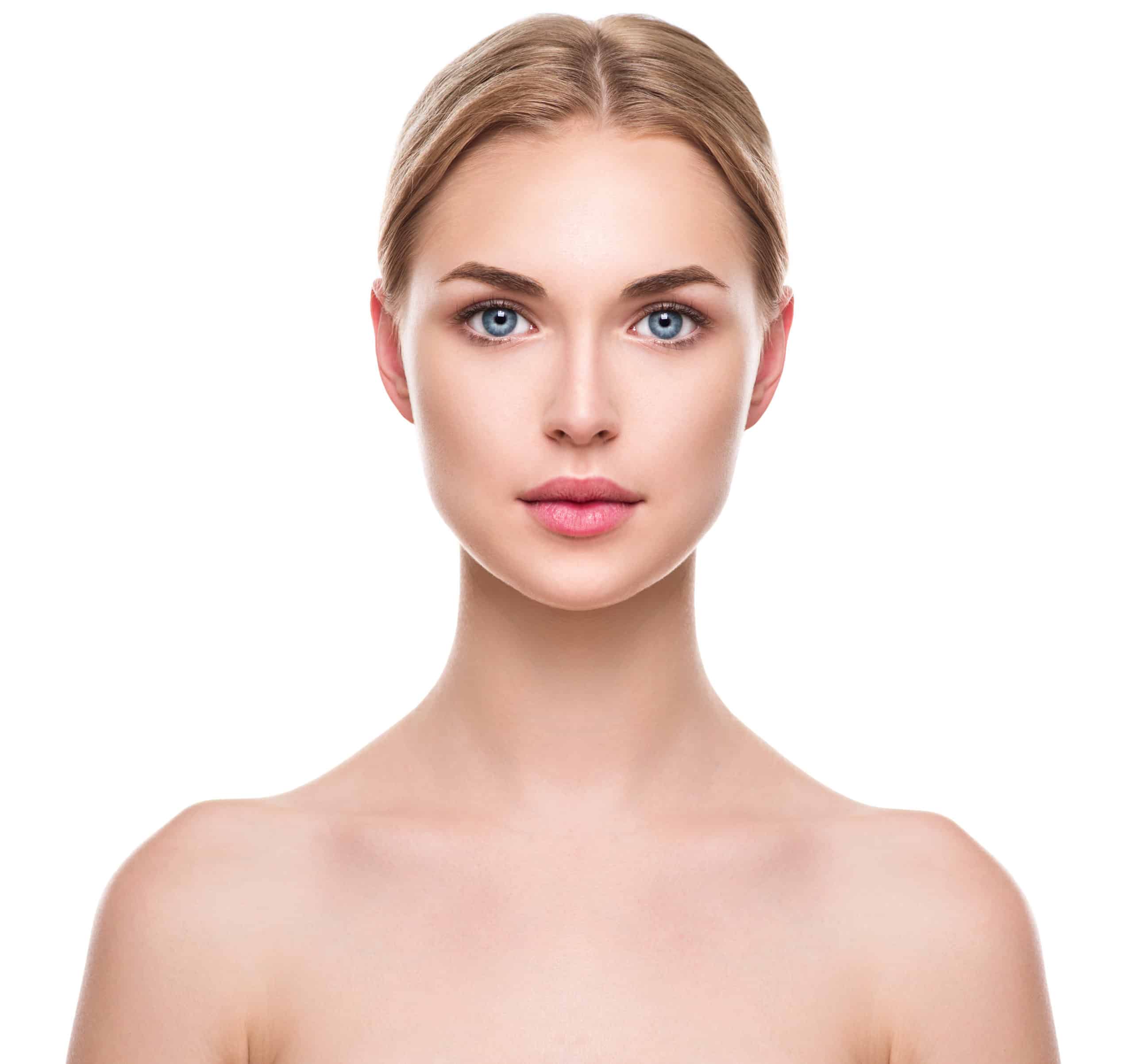 Length: 1-2 hours
Anesthesia: general
In/Outpatient: outpatient
Side Effects: swelling, bruising, dull headache
Risks: infection, accumulation of blood underneath the skin, reactions to the anesthesia, need for revision surgery
Recovery:


Return to work: one week
Light exercise: 2-3 weeks
Swelling completely resolves: up to a year
Before and After Photos of Rhinoplasty
Want to get a high-quality nose job in Montreal? Dr. Arie Benchetrit is a trusted plastic surgeon who offers rhinoplasty surgery to patients in West Island and the surrounding areas.
Rhinoplasty, or nose reshaping surgery, can address a number of cosmetic concerns, including the following:
Oversized nose
Wide nose
Crooked nose
Bumps or depressions on the bridge of the nose
Large or bulbous nasal tip
Large, wide or upturned nostrils
Asymmetrical nose or nostrils
Deviated septum
A delicate procedure, rhinoplasty requires the skilled hands of a world-class plastic surgeon like Dr. Benchetrit. With years of experience, Dr. Benchetrit can be trusted to produce beautiful and natural-looking rhinoplasty results. If you are self-conscious of the appearance of your nose, or experience breathing difficulty because of a structural deformity, consider scheduling a consultation for rhinoplasty in Montreal with Dr. Benchetrit at his West Island cosmetic surgery office.
The Rhinoplasty Consultation
Dr. Benchetrit sees the consultation as an opportunity to determine whether you are a suitable rhinoplasty candidate, and also to give you more in-depth information about the procedure and what you can expect. He will ask you why you are seeking rhinoplasty and what your desired outcomes are. He will also examine your nose and face and inquire about your medical history and general health. You will be encouraged to ask any questions that you have about the procedure and what it can accomplish. Together, you and Dr. Benchetrit will develop a treatment plan to address all of your cosmetic concerns as well as any functional (breathing) issues. Dr. Benchetrit has many "before and after rhinoplasty" photos of his rhinoplasty patients which he will be happy to share with you.
Vectra 3D Photography
Dr. Benchetrit is one of the very few surgeons in Canada to own the Vectra 3D photography system. This revolutionary device can take 3D photos of the nose and then simulate the results of the planned surgery on a computer screen. This makes it easier for the patient to make his or her decision and, by giving a "preview" of the final result, takes much of the worry out of the process.
Rhinoplasty Techniques
Rhinoplasty in Montreal can be performed using either an "open" or "closed" approach to separate the skin of the nose from the underlying framework of bone and cartilage. In an open rhinoplasty, Dr. Benchetrit makes the surgical incision across the columella — the vertical strip of tissue between the nostrils. In a closed rhinoplasty, he keeps the incisions inside the nostrils. The type of approach that Dr. Benchetrit will employ in your case depends on several factors, including the complexity of your treatment plan.
Once he has made the surgical incision(s), Dr. Benchetrit will make the modifications dictated by your treatment plan; so, for example, he may remove excess cartilage to bring your nose into better proportion with your face, refine the tip of your nose, correct a deviated septum or smooth a bump on the bridge of your nose. When he is finished, he will stitch together the incisions and apply a surgical bandage. Most of Dr. Benchetrit's cases are done via a closed approach so that there are no visible scars.
Day of Surgery
After arriving at the hospital or surgical center, an anesthesiologist will administer medications to help you drift through the procedure in comfort. Rhinoplasty typically takes one to two hours, depending on the treatment plan. When Dr. Benchetrit is finished and you awake from surgery, you'll be taken to a relaxing recovery suite to rest. Then, you will need a loved one to pick you up, drive you home and get you comfortably situated with the proper accommodations (e.g., pain medication, liquids, cold compresses). It's also a good idea to have your caretaker plan to stay with you for at least the first 24 hours after surgery.
Recovering from Rhinoplasty
After surgery, your nose will be supported with a small cast, on top of the nose and nasal packing inside the nose, which should remain in place until Dr. Benchetrit removes it three or four days later. The cast is usually removed after one week. You should plan to rest in bed, keeping your head elevated, for the first day of your recovery. You will be surprised by how little discomfort you will have as rhinoplasty surgery is rarely painful It's critically important to avoid any scenario which could cause trauma to your healing nose in the weeks following your rhinoplasty. Dr. Benchetrit will schedule several follow-up appointments with you to check your healing progress and clear you to return to work, exercise and your normal routine. Most patients can return to work after one week and can resume sports after three weeks.
Swelling from rhinoplasty can take six months to a year to completely resolve. Although you will see an immediate improvement in the appearance of your nose once the cast is removed, swelling will hide the some of the esthetic features for the first few weeks and final results can take six to 12 months to be fully visible.
Why Choose Dr. Benchetrit For Your Surgery?
Dr. Benchetrit is an experienced, artistic plastic surgeon who has performed several hundred rhinoplasties. He is board-certified, familiar with the latest technologies and techniques, and has obtained a very high degree of satisfaction for his patients. Dr. Benchetrit spends a lot of time in the consultation process explaining the different options and helping the patient select the right procedure for their desired result. He is always careful to balance the new nose with the patient's face for a natural result that doesn't look "done." With the help of the Vectra 3D photo system, patients can "preview" the results of their surgery on a computer screen to help them decide if this is exactly what they want.
Learn More about Rhinoplasty
Would you like to learn more about nose reshaping surgery? Contact Dr. Benchetrit, an experienced rhinoplasty surgeon in Montreal, at 514-695-7450 to schedule a personal consultation and discuss the procedure and how it can improve the appearance of your nose.

Frequently Asked Questions about Rhinoplasty
Q: Is nose reshaping right for me?
A: Nose surgery is a highly individualized procedure and you should do it for yourself, not to fulfill someone else's desires or to try to fit any sort of ideal image. Surgery of the nose is a good option for you if:
Your facial growth is complete and you are 13 years of age or older
You are physically healthy
You stop smoking
You have specific, but realistic goals in mind for the improvement of your appearance
---
Q: What can surgery of the nose accomplish?
A:Rhinoplasty can change:
Nose size, in relation to the other facial structures
Nose width, at the bridge
Nose profile, with visible humps or depressions on the bridge
Nasal tip, that is large or bulbous, drooping, or too upturned
Nostrils that are large, wide or upturned
Nasal asymmetry and deviation
---
Q: What will my nose reshaping surgery recovery be like?
A: After your procedure is completed, a splint, internal tubes or packing will likely be placed inside your nose and a splint or bandages placed on the outside to support and protect the new structures during initial healing.