Laser Scar & Wrinkle Removal in West Island, Montreal
---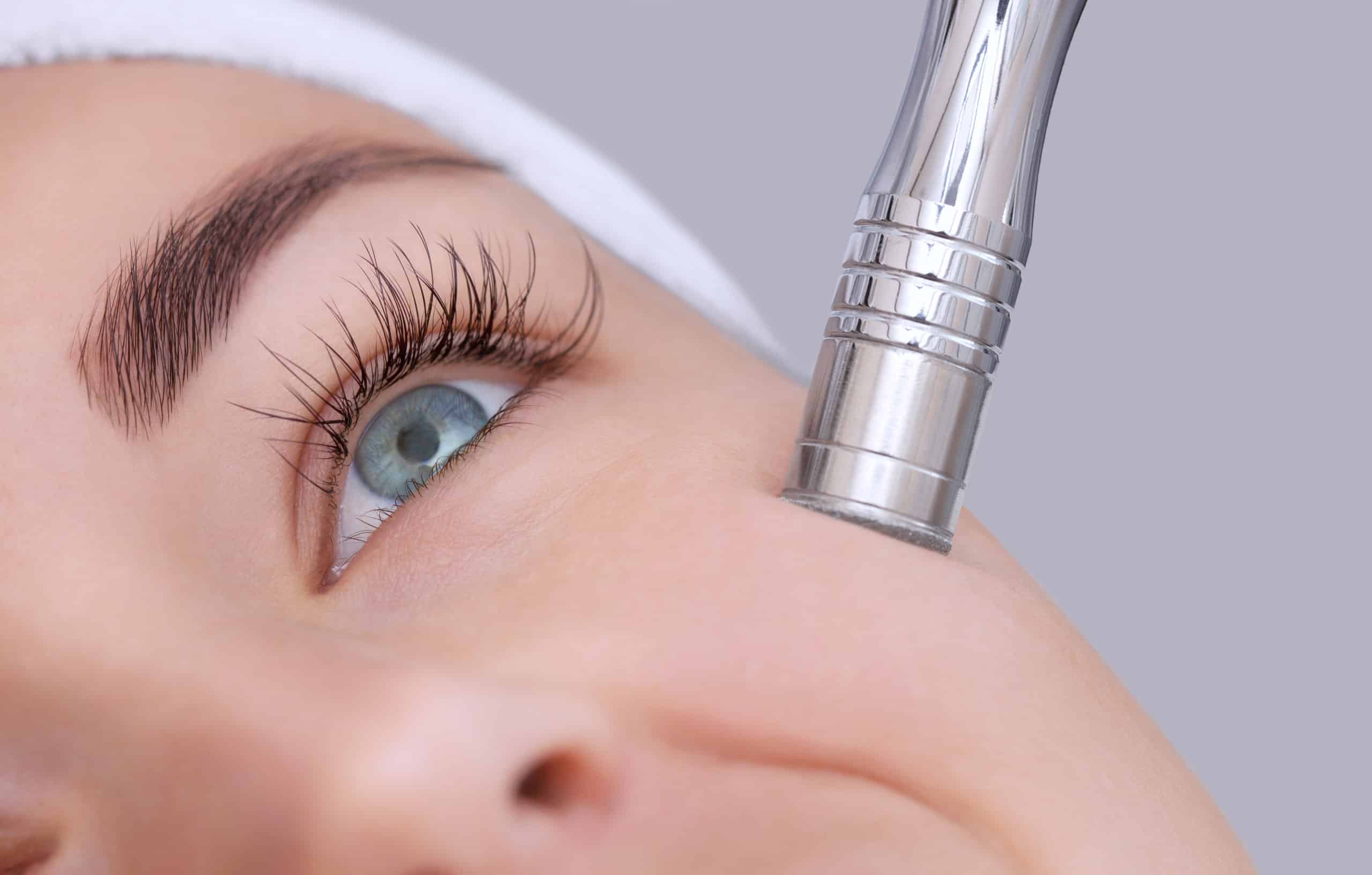 Length: under an hour
Anesthesia: local
In/Outpatient: outpatient
Side Effects: skin sensitivity, redness, oozing, localized swelling
Risks: infection, delayed healing, changes in skin pigmentation, scars
Recovery:


Return to work: 1-2 weeks
Light exercise: 1 week
Redness completely resolves: 4-6 weeks
Before and After Photos of Laser Resurfacing
Want to get laser scar removal in Montreal? Dr. Benchetrit uses laser skin resurfacing to treat both scars and deep wrinkles.
Scars are visible signs of a wound that has healed. Their formation is very unpredictable; they can manifest in a variety of colors, textures, sizes and shapes. Some scars may be raised and others can be recessed. Dr. Benchetrit offers laser scar resurfacing at our Montreal plastic surgery practice. Lasers are also very effective for the treatment of very deep wrinkles that can appear around the mouth, the eyes or other parts of the face. If you would like to minimize the appearance of scars or deep wrinkles, please schedule an appointment at our practice to discuss your options.
Vectra 3D Photography
Dr. Benchetrit is one of the very few surgeons in Canada to own the Vectra 3D photography system. This revolutionary device can take 3D photos of the face and then simulate the results of the planned laser procedure on a computer screen. This makes it easier for the patient to make his or her decision and, by giving a "preview" of the final result, takes much of the worry out of the process.
Laser Scar Resurfacing Techniques
Dr. Benchetrit can treat the following types of scars and deep wrinkles:
Acne scars
Surgical scars
Scars from a wound or injury
Hypertrophic scars – raised, red, uncomfortable
Keloid scars – larger than hypertrophic scars, extend beyond the edges of the original wound / incision
Contracture scars – often the result of a burn, causes tightening of the skin that impairs movement, may affect the muscles and nerves
Deep or coarse wrinkles around the mouth ("smoker's lines")
Diffuse wrinkles of the cheeks and forehead
Dense wrinkles around the eyes
Laser scar revision improves the discoloration and surface irregularities of scars, making them more consistent with your surrounding skin tone and texture. It also minimizes the depth and appearance of deep wrinkles. Dr. Benchetrit will use a state-of-the-art Erbium-Yag laser to replace the damaged, compacted scar tissue with healthy, fresh tissue. Laser scar resurfacing and deep wrinkle treatment is a non-surgical procedure done under local anesthesia. Our practice has seen great results on a variety of skin types.
During laser resurfacing, Dr. Benchetrit will direct the hand piece over the scar or wrinkles. It will emit a controlled beam of energy that penetrates the skin at a precise depth and coagulates the damaged scar or wrinkle tissue. The laser will also trigger the formation of new, smoother and healthier tissue at the site of treatment. The depth of treatment is carefully controlled by this precise laser so that the best results are obtained with maximum safety. The improvements in the appearance of the scar are usually permanent while the improvement obtained with wrinkles can last five years or more.
Recovering from Laser Resurfacing
There is a full week of downtime after laser resurfacing, during which the treated area will be quite red and swollen. Vaseline ointment is used copiously during this period to keep the area moist for better healing. There is mild discomfort, similar to a sunburn, which is best treated with cool compresses. After a week, the skin is healed but still pink. At this point, patients can uses moisturizers with SPF as well as special camouflage make-up that masks the pink and enables patients to return to work or social activities. For most patients the pinkness will be completely gone within four to six weeks. If you have questions at any point during your recovery, Dr. Benchetrit and our team of professionals are only a phone call away.
Why Choose Dr. Benchetrit for Your Laser Resurfacing Treatment?
Dr. Benchetrit has been performing laser skin resurfacing since 1996 and was one of the first plastic surgeons in Canada to offer this advanced treatment. Because of his vast experience with lasers and other energy devices, Dr. Benchetrit is uniquely qualified to assess a patient's facial features and scars and to determine if they are good candidates for laser resurfacing or an alternative treatment. Because laser results and safety are very dependent on the skill and knowledge of the doctor using the device, it is very important to choose someone with significant experience in this domain. Dr. Benchetrit is often consulted by the companies that make and distribute lasers as well as by other doctors who are learning how to use these. So, if there are any new advances in this field you can be sure that Dr. Benchetrit will be amongst the first to know and use them to help you obtain the best results. With the help of the Vectra 3D photo system, patients can "preview" the results of their laser procedure on a computer screen to help them decide if this is exactly what they want.
Schedule a Consultation
Are you ready to improve an unsightly scar on your face or body or to diminish the appearance of deep facial wrinkles? Consider laser skin resurfacing with Montreal plastic surgeon Arie Benchetrit. Contact our practice by phone at 514-700-5189 or email to schedule a consultation. During your appointment you can also learn about other non-surgical options including IPL rejuvenation, Fraxel or Ulthera.

Frequently Asked Questions about Laser Resurfacing
Q: Will Laser Resurfacing get rid of all my wrinkles and acne scars?
A: Your wrinkles and acne scars will improve but will not simply vanish, and several treatments may be required to achieve the result you desire.
---
Q: What can be expected during and after the procedure?
A: In general, carbon dioxide laser resurfacing is performed on an outpatient basis, using local anesthesia in combination with orally- or intravenously-administered sedative medications. Wrinkles around the eyes, mouth, or forehead may be treated individually, or a full-face laser-abrasion may be performed. The areas to be treated are numbed with a local anesthetic.
---
Q: How long will it take for my face to heal?
A: Everyone's healing period is different. In general, your skin will heal in 4-6 days following the following carbon dioxide laser. It will then appear sunburned. The only problem is that this "sunburn" takes a while to fade. Redness will improve over 1-4 weeks following erbium and 1-4 months following CO2. Once your skin heals you can wear camouflage make-up to conceal the redness. Interestingly, as much as everyone hates to be red, the longer you are red, the better your final result.
---
Q: How soon can I wear face make up?
A: Once the areas have healed, makeup may be worn to camouflage the pink-to-red color that is generally seen after laser resurfacing. Green-based makeups are particularly suitable for this camouflage. Oil-free makeups are recommended. The redness in the laser-treated sites generally fades in two to three months but may take as long as six months to disappear. The redness generally persists longer in blondes and redheads.
---
Q: How is the skin cared for afterwards?
A: Daily sunscreen application is necessary after healing to protect the newly laser-resurfaced skin. A broad-spectrum sunscreen, which screens both ultraviolet B and ultraviolet A rays, is recommended. A sunscreen specifically formulated for use on the face should be chosen, and with at least a sun protection factor (SPF)of 15. Liberal moisturizer application is also recommended after healing. Clients may resume application of Retin-A and/or glycolic acid products around six weeks after the procedure or as directed by Dr. Benchetrit.
---
Q: What are The Advantages of the CO2 Laser?
A: Laser light penetrates to a very precise, controlled depth, making the procedure safe and predictable. The laser is gentle, comforting both during and after the procedure is complete.
If you are interested in learning more about laser resurfacing in Montreal, feel free to contact us at 514-695-7450.