Intense Pulsed Light (IPL) Hyperpigmentation Treatment in West Island, Montreal
---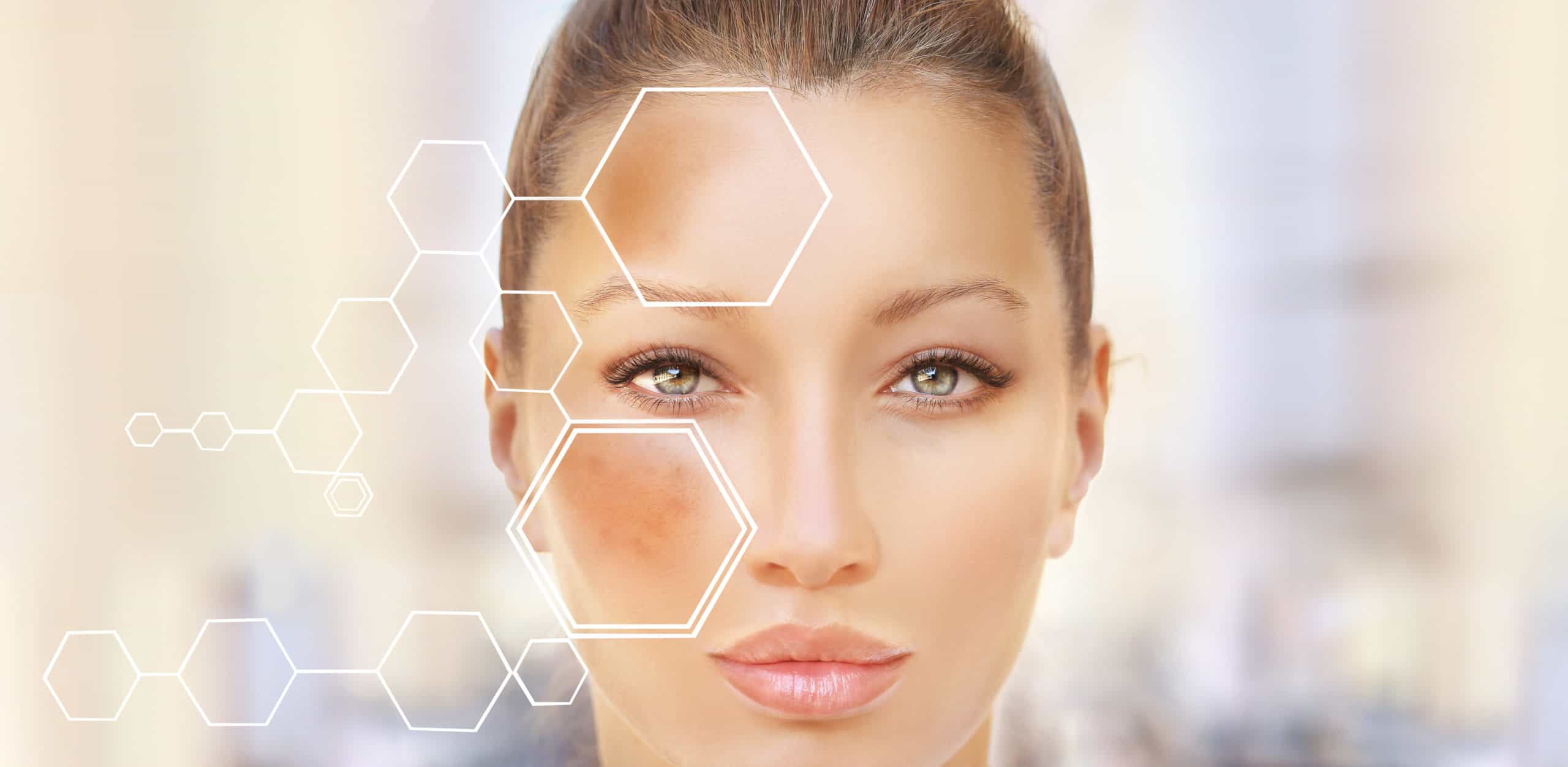 Length: approximately 20 minutes
Anesthesia: n/a
In/Outpatient: outpatient
Side Effects: slight redness
Risks: burning, blistering, extra pigmentation
Recovery:


Return to work: immediately

Light exercise: immediately

Swelling completely resolves: no significant swelling
Before and After Photos of Intense Pulsed Light (IPL)
Do you have areas of hyperpigmentation (brown spots), rosacea or spider veins that detract from an otherwise beautiful and youthful-looking face? These can be corrected with a non-surgical, non-invasive procedure called intense pulsed light, or IPL for short. Dr. Benchetrit's staff perform IPL treatments at our Montreal plastic surgery practice. If you are curious about IPL, please consider scheduling a consultation at our office. Call us today at 514-695-7450.
The IPL Consultation
During your IPL consultation, Dr. Benchetrit or his staff will ask you about your goals and expectations of treatment. They will also inquire about your medical history and general health, and examine your skin to make sure that you are a good candidate for IPL. Dr. Benchetrit, his nurses or medical estheticians will explain the technology behind IPL in greater detail, and they will go over how you can prepare for your treatment, what the day of your procedure will be like and what to expect during your recovery. You will be encouraged to ask any questions that you have during your IPL consultation.
Vectra 3D Photography
Dr. Benchetrit is one of the very few surgeons in Canada to own the Vectra 3D photography system. This revolutionary device can take 3D photos of the face and neck and, using special software, identify the areas of sun damage, pigmentation and vascular lesions. The system can then simulate the results of the planned IPL treatments on a computer screen. This makes it easier for the patient to make his or her decision and, by giving a "preview" of the final result, takes much of the worry out of the process.
IPL Treatment: What to Expect
IPL can be used on the face, neck, chest, hands, etc. It's effective on age spots, liver spots, broken capillaries, rosacea, freckles, some port wine stains or small varicose veins and a number of other pigment-related skin concerns.
Prior to IPL treatment, topical anesthesia may be applied to the treatment area. Then, one of our skin professionals will use the Sciton BBL system to target the problem areas. As the hand piece glides on your skin, it will emit light at a specific wavelength. This may feel like the slight snap of a rubber band against your skin. The light is attracted to, and absorbed by, the brown pigment in the skin (melanin) and red pigment (hemoglobin) in unwanted blood vessels, creating heat in those cells. The heat destroys the melanin-making cells and unwanted vessels. IPL treatments will not only treat undesired brown and red lesions; it will also reduce the size of your pores and improve the overall tone and texture of your skin.
Dr. Benchetrit and our team may recommend a series of treatments for the best results. IPL results can last from several months to a year or more.
Recovering from IPL
IPL treatment does not require any downtime. Your skin may be slightly red or swollen, but it shouldn't last more than a day or two. In very rare cases, IPL patients may experience blistering or slight bleeding. It's important to protect your skin from the sun's harmful rays after IPL by wearing sunscreen when you go outdoors. If you have any questions about your recovery from IPL, Dr. Benchetrit and our team are happy to answer them.
Why Choose Dr. Benchetrit and His Staff for Your IPL Treatment?
Dr. Benchetrit and his staff have more 20 years of combined experience with IPL. He was one of the first plastic surgeons in Canada to offer this advanced treatment. Because of his staff's vast experience with assessing skin types and various skin problems, they are uniquely qualified to assess a patients' skin and to determine if they are good candidates for IPL or an alternative treatment. Dr. Benchetrit is often consulted by the companies that make and distribute IPL and other non-invasive devices as well as by other doctors who are learning how to use these. So, if there are any new advances in this domain you can be sure that Dr. Benchetrit and his staff will be amongst the first to know and use them to help you obtain the best results. With the help of the Vectra 3D photo system, patients can "preview" the results of their IPL treatments on a computer screen to help them decide if this is exactly what they want.
Schedule a Consultation
Remove areas of hyperpigmentation and rosacea non-surgically and non-invasively with an IPL treatment. Contact Dr. Benchetrit and his staff today at 514-695-7450 for a free consultation.