Laser Hair Removal in West Island, Montreal
---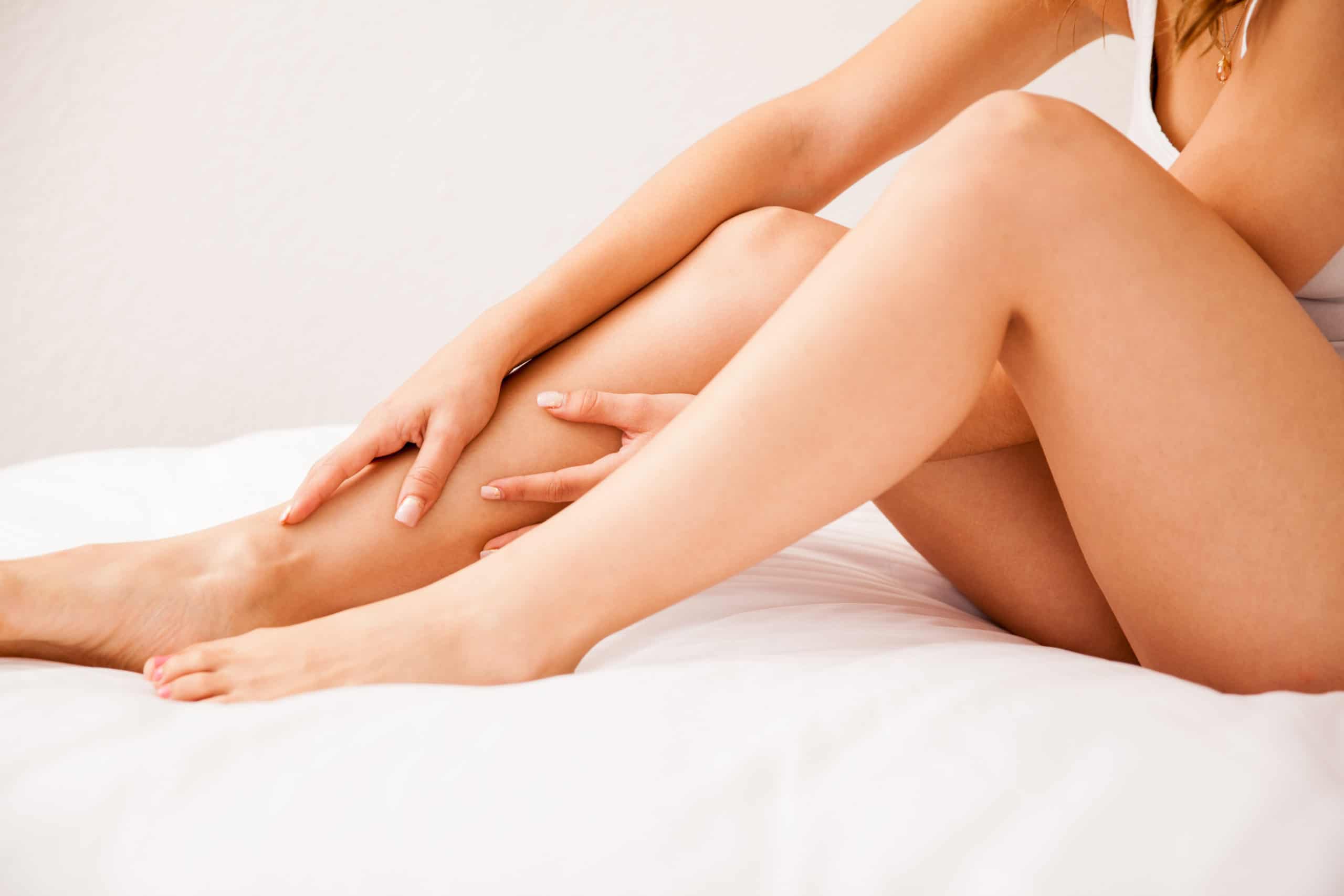 Length: 15-60 minutes, depends on treatment area
Anesthesia: ointment if needed
In/Outpatient: outpatient
Side Effects: minimal discomfort
Risks: redness, pigment change, blisters, burns / scars (rare)
Recovery:


Return to work: immediately
Light exercise: immediately
Swelling completely resolves: no significant swelling
Removing unwanted hair is tiresome and often inconvenient. Imagine the time you could save if you didn't have to shave, tweeze or wax! Laser hair removal is quickly becoming one of the top cosmetic treatments in the country. Dr. Benchetrit and our team are pleased to offer laser hair removal with the LightSheer DUET at Cosmedica.
Ideal Candidates
The best laser hair removal candidates have hair that is medium brown or darker; the laser beam must focus on the pigment in the hair follicle. White hair, for example, is not picked up at all. Dr. Benchetrit and our laser technicians are happy to evaluate you during a consultation to determine your chances for success with laser hair removal.
What to Expect during a Laser Hair Removal Session
Dr. Benchetrit or our laser technician will pass the handpiece over the treatment area. A vacuum-assisted mechanism first draws the skin into the handpiece and stretches the dermis thin; this brings the hair follicle closer to the energy source. Then, the laser delivers a beam of light through the skin, where it is attracted to the colored melanin in the hair follicle. The light destroys the hair follicle, preventing any regrowth. The skin is released from the handpiece.
Laser hair removal only works on hair follicles that are in the "active" stage of growth. Since hair grows in different cycles, you will most likely need several hair removal sessions for complete results.
The treatment rarely requires topical anesthesia (ointment) and is not painful. We use the advanced LightSheer DUET system at our practice for faster treatments and greater patient comfort level. The LightSheer comes with two handpieces, one for a larger spot size and the other for a smaller spot size.
Why Choose Dr. Benchetrit and His Staff for Your Laser Hair Removal?
Dr. Benchetrit and his staff have treated thousands of patients and have one of the busiest medical laser hair removal practices in Montreal. Unfortunately, laser hair removal is not regulated in Quebec as it is not considered a medical act. This is surprising as these lasers are powerful and, in the wrong hands, capable of potentially serious side effects. As a result, many spas and salons offer this treatment with inexperienced staff and no medical supervision of any kind. If a patient has a complication in these centers, she is on her own to seek a solution.
Dr. Benchetrit and his staff use only the best technology on the market, the LightSheer Duet laser. This laser is five times faster than competing devices and creates much less discomfort. Dr. Benchetrit's staff have a combined 30 years of experience in this field and, because we are a plastic surgery clinic, medical care is always available of needed. Despite these significant advantages, our prices are very competitive with those of the salons and spas.
Contact Our Practice Today
Are you tired of shaving, plucking or waxing unwanted hair? Get rid of it permanently with laser hair removal. Contact our practice today at 514-695-7450 for more details.