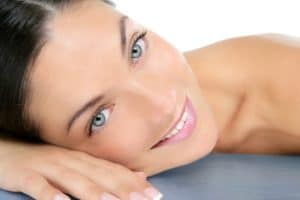 New types of injectables have dramatically changed the equation for facial rejuvenation. Innovative dermal fillers multiply the convenience and add new levels of comfort to the process — all while subtracting years from your appearance.
Now, the most difficult part of the experience is not the day of the procedure, but the day of decision. Manufacturers continue to formulate new types of dermal fillers at a rapid pace, with myriad competing claims. Meanwhile, neuromodulators, the oldest injectable of all, is enjoying record popularity. Here, experienced Montreal plastic surgeon Dr. Arie Benchetrit offers trusted advice on choosing among the many options, to help you achieve a beautifully satisfying result.
Mass vs. Energy
The choice between neuromodulators and dermal fillers centers on whether you prefer greater volume or seek to ease the subdermal muscle tension that is creating wrinkles and deep furrows on the face. neuromodulators and newer varieties of neuromodulators such as Dysport and Xeomin temporarily relax these muscles to promote a smooth, younger-looking complexion.
Dermal fillers do exactly what the name suggests — fill fine lines, wrinkles and hollows with injectable gels comprised of hyaluronic acid, or sometimes poly-L-lactic acid, polymethyl methacrylate or calcium hydroxylapatite. These active ingredients also have the effect of stimulating production of collagen and elastin at the injection site, creating additional volume and restoring flexibility to sagging skin.
Quick and Convenient
Dermal fillers and neuromodulators are administered during brief, easy-to-schedule office visits. In some cases, as with neuromodulators, one injection will be sufficient to improve wrinkles and fine lines for several months. In other cases, you'll want to schedule a course of injections to magnify the transformational powers of the fillers.
For dermal fillers, Dr. Benchetrit recommends that patients consider the Juvéderm, Restylane, Belotero and Teosyal line of hyaluronic acid fillers as well as Jva Radiesse for facial contouring and Sculptra for volumizing of large areas. By adding volume, each of these products is highly effective at smoothing the surface and minimizing wrinkles.
Alternative to Surgery
Dermal fillers are also at the leading edge of the cosmetic "liquid revolution." When you hear terms such as liquid facelift or liquid rhinoplasty, it means that fillers are being used to approximate results that may resemble (to a certain degree) what can be achieved with a surgical solution. For example, dermal fillers can slightly alter the appearance of the nose by adding volume in targeted areas. Patients may choose this option in lieu of rhinoplasty. And dermal fillers are often used to improve bags or dark circles under the eyes, before blepharoplasty is considered.
For more information on neuromodulators or dermal fillers, Dr. Benchetrit invites you to schedule a consultation at our practice. Call or email us today to request an appointment.