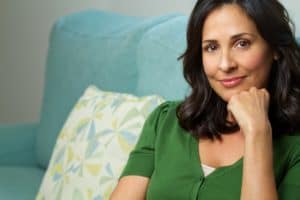 While working with the right plastic surgeon is the most important thing you can do to minimize complications and ensure successful results, the recovery period also plays an important role in the outcome of your procedure. Some patients make the mistake of cutting corners or rushing their recovery. Unfortunately, this could lead to complications and unfavorable cosmetic results.
Montreal plastic surgeon Dr. Arie Benchetrit and his team will be available to answer all of your questions during your recovery period. Here, they share their best tips on how to prepare for a smooth and safe recovery.
Follow Your Surgeon's Orders
This should be obvious but it cannot be overstated how important it is to trust your surgeon's expertise and listen to his or her instructions. Your surgeon will provide you with detailed instructions and guidelines, including how long to avoid work and certain other activities. If you are thinking about returning to work or resuming exercise one or two days earlier than what your surgeon recommends, consider the risks. Straining your body too soon after surgery can lead to bleeding, infection, and unfavorable scarring among other risks.
Prepare Your Recovery Space
It's a good idea to prepare your bed or couch prior to your surgery so you have one less thing to worry about when you come back home. Fill your bed with soft pillows and clean bed sheets and linens. Place items you anticipate needing near your bed, such as pain medications, your phone, magazines, tablet and books.
It's also a good idea to go grocery shopping ahead of your surgery. Buy plenty of water and easy-to-prepare foods.
Ask a Loved One for Help
You should plan on getting plenty of bed rest during the initial period of your recovery. It's a good idea to ask a loved one to stay with you for the first few days so they can help you with daily tasks such as preparing meals or tidying up the home. If you have young children or pets, your loved one can also look after them so you can rest peacefully.
Be Patient
Although some of the initial results of your plastic surgery will be visible immediately after your procedure, it can take up to a year for the final results to appear. At first, your scars will appear pink, swelling and bruising will be visible and you will feel some soreness and discomfort. This is all normal. Be patient and gentle with your body as it heals and know that the results will be worth the wait. Surround yourself with friends and family who will support you and lift your spirits when you need them to.
For more information about what to expect after your plastic surgery procedure, schedule a consultation with Dr. Benchetrit. Call 514-613-4913 or email our office today.