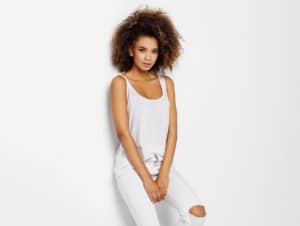 Out of all the plastic surgery procedures performed today, breast reduction has one of the highest patient satisfaction rates. The procedure, which removes excess breast tissue and skin, can have a life-changing effect on women who are bothered by heavy, overly large breasts.
In this blog post, Montreal plastic surgeon Dr. Arie Benchetrit discusses signs you can benefit from breast reduction.
You Experience Constant Physical Pain and Discomfort
A breast reduction may be appropriate if you experience any of the following physical symptoms:
Back, neck and shoulder pain. Enlarged breasts can be heavy to hold up, straining your back. This in turn can affect your body's posture, leading you to slouch and worsening back pain.
Skin infections and rashes. It's normal for sweat to accumulate under the breast fold, but it becomes more difficult for it to evaporate the larger the breast and the more skin there is present. Women with overly large breasts often experience infections and rashes underneath the breast as a result of sweat accumulation.
Shoulder bruises from bra straps. The larger the breasts, the heavier they are to support. It's not uncommon for women with heavy breasts to have bruises due to bra straps digging into the shoulders.
Pain or discomfort during exercise. Repeated bouncing when jogging or doing other aerobic exercises can hurt the breasts (not to mention lead to breast sag).
You Are Embarrassed or Have Low Self-Esteem Due to the Size of Your Breasts
Breast reduction may also be ideal for you if you are self-conscious about the size of your breasts. You can benefit from the procedure if you experience any of the following:
Unwanted attention. It's common for women with overly large breasts to feel that they are constantly being judged. Or, they may receive unwanted attention and comments due to the size of their breasts.
Difficulty finding clothes that fit properly. Enlarged breasts that are disproportionate to the rest of the body can make it difficult to shop for well-fitting clothes.
Learn More about Breast Reduction
Dr. Benchetrit has helped many women enjoy the physical and emotional benefits of breast reduction. He would be happy to discuss breast reduction with you in detail. To schedule a consultation with Dr. Benchetrit, please call 514-613-4913 or email his Montreal office today.