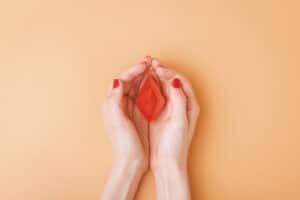 Women cope with many body changes throughout their life. Childbirth, aging and menopause can make many women feel like they don't recognize their bodies due to differences in their vaginal structures and associated symptoms. Loose internal and external genital tissues, vaginal dryness and thinning vaginal lining can lead to pain, embarrassment and hypersensitivity. Dr. Arie Benchetrit offers Plus 90 (or Votiva), a technology from InMode that offers vaginal rejuvenation to improve women's health.
How Does Plus 90 Work for Vaginal Rejuvenation?
Intimacy and urinary concerns plague many women after childbirth and menopause, but Plus 90 offers a non-surgical solution for most vaginal problems women face. Plus 90 is a comfortable, quick treatment that tightens and strengthens vaginal structures without invasive surgery. Using radiofrequency (RF) energy, Plus 90 heats the tissues to stimulate healing and improve tissue laxity and vaginal dryness. Treatments take around 15 minutes and don't require anesthesia.
Patients sometimes feel mild heat during treatment sessions and may experience mild discomfort afterward. Plus 90 treatments don't require any downtime. Patients can return to work or regular activities right after Plus 90 treatments.
This RF technology addresses feminine changes due to pregnancy, childbirth, menopause or natural aging. Controlled doses of RF energy target the genital tissues for near-instant results, and volumetric heating with Plus 90 can improve several concerns, including:
Reduces loose tissues in the vaginal canal by thickening and stimulating the muscles in the area
Promotes thicker vaginal lining for increased lubrication
Improves urinary function and control
Enhances blood circulation in vaginal tissues
Is Plus 90 Right For You?
Women who struggle with genital concerns and urinary function after childbirth or menopause may benefit from Plus 90. Dr. Benchetrit or one of his team members will meet with you to determine if this technology is right for your needs. The external vaginal tissues may be examined, and they will discuss your medical history, lifestyle and overall health. If you've had previous gynecological or urological evaluations for your concerns, discuss these details with our team along with specific issues, such as urinary incontinence, pain during intercourse, burning sensations, loose skin tissue and dryness.
Dr. Benchetrit and his staff have more than 25 years of experience with laser technologies and electrically based treatments, including radiofrequency devices. Our team has treated thousands of patients and helped improve the cosmetic appeal and function of their problem areas.
If you're interested in vaginal rejuvenation, contact Dr. Benchetrit in Pointe Claire and Montreal, Quebec, at (514) 700-5233 to schedule a consultation.