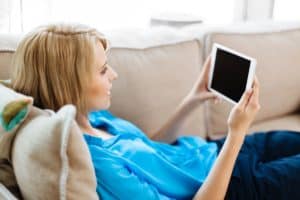 Although the recovery from any plastic surgery procedure is bound to have a few uncomfortable moments, recovering from traditional tummy tuck can be particularly unpleasant due to the use of rubber tubes called drains placed under the skin. The drains are used to ensure excess fluid leaves the body post-operatively; they must be kept in place for as long as two weeks after surgery.
Drains are messy, uncomfortable and inconvenient, and they significantly impede activity and mobility after surgery. They must be measured and emptied regularly. Drains often become blocked, dislodged or infected and are often painful to remove. They can also cause scarring in the pubic region above and beyond what is common after tummy tuck.
Always committed to the safety and comfort of his patients, Dr. Arie Benchetrit is one of a select group of surgeons in North America to have mastered the drainless tummy tuck procedure. Although the procedure is more complex than a traditional tummy tuck, he feels that the benefits are well worth it. Basically, by doing a more meticulous surgery, Dr. Benchetrit is able to preserve the lymphatic vessels normally removed during a standard tummy tuck. These lymphatic vessels act as natural internal drains which means synthetic external drains are no longer necessary.
Here, Dr. Benchetrit explains how the recovery from drainless tummy tuck is different from that of traditional tummy tuck.
Faster
In Dr. Benchetrit's experience, drainless tummy tuck patients start to feel more like themselves sooner after surgery than patients who have a traditional tummy tuck. Without the uncomfortable drains limiting their mobility, patients are able to get up out of bed or off the couch and move around sooner (moving around is also good for reducing the risk of blood clots and other complications).
Patients can walk up a flight of stairs or walk around the house the same day as their surgery and can take care of their families as soon as they feel ready. The lack of tubing hanging from the body gives patients the chance to bounce back to normal life and do the things they need to in order to feel normal again.
More Comfortable
Recovery is a much more comfortable experience without drains. It is easier to shower and get dressed without the drains. There is no tenderness or pain from the tubing irritating the skin.
Less Risk of Infection and Other Complications
Avoiding the use of drains minimizes the risk of certain complications. For example, avoiding the use of drains means they cannot cannot clog or dislodge from the body, and bacteria cannot enter the body through the drain tract and cause infection.
Learn More About Drainless Tummy Tuck
If you are interested in discussing the additional advantages of drainless tummy tuck with Dr. Benchetrit, we encourage you to schedule an appointment with him. Contact the team at our plastic surgery practice today to request an appointment.