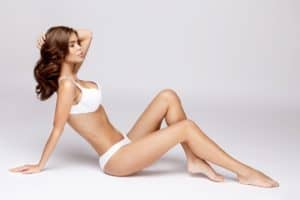 If you have loose skin or excess tissue as a result of massive weight loss, genetics or aging, you may be a good candidate for body contouring. Body contouring refers to a set of plastic surgery procedures that fine-tune problem areas, including skin and surplus fat that do not respond to weight loss efforts. Montreal plastic surgeon Dr. Arie Benchetrit offers a wide range of cosmetic procedures designed to enhance the body's contours. Here Dr. Benchetrit answers frequently asked questions about body contouring.
Am I a candidate for body contouring?
You may be an ideal candidate for body contouring if you:
Have loose, excess skin as a result of weight loss, genetics and aging
Have pockets of stubborn fat that are resistant to weight loss efforts
Are at or near a healthy weight
Have maintained your weight for at least six months
Are in good general health
What are my body contouring options?
Dr. Benchetrit can customize your body contouring treatment based on your needs and desired results. He offers the following procedures:
Tummy tuck to repair separated or weakened abdominal muscles and excise loose skin.
Liposuction to the remove small pockets of fat on the abdomen, waist, back, upper arms, thighs and buttocks.
Arm lift to remove loose skin and sculpt loose tissue on the upper arms.
Thigh lift to firm shapeless thighs as a result of loose tissue and skin.
CoolSculpting to remove excess fat on the abdomen, waist, back, thighs and buttocks. A non-surgical treatment, CoolSculpting uses fat freezing technology to permanently eliminate fat from the body.
Will body contouring help me lose weight?           
This is a question that Dr. Benchetrit hears in many of his consultations with patients. Body contouring is not meant to be used as a weight loss tool. In fact, many patients undergo body contouring after they have lost weight, either through diet and exercise or bariatric surgery. Body contouring eliminates saggy folds of skin and tissue to create a more flattering and attractive post-weight loss body shape.
How do I prepare for body contouring?
In order to ensure a safe surgical outcome and successful cosmetic results, your surgeon will ask you to do several things prior to your surgery. First, you will need to maintain a healthy and stable weight for at least six months. You will also be asked to stop smoking and abstain from taking certain medications. You will receive additional and more detailed instructions to follow when you meet with your surgeon before your surgery.
What should I expect during recovery?
The initial recovery period for body contouring can last between one and two weeks. During this time, minor side effects such as swelling, soreness and bruising are normal. Strenuous activities, including work, exercise, bending and lifting objects heavier than 10 pounds will need to be avoided. The final results of body contouring may take up to a year to become visible.
How do I learn more?
You can obtain more information about your body contouring options by scheduling an appointment with our Montreal plastic surgeon. Dr. Benchetrit will gladly answer all of your questions and discuss your concerns in detail to determine the best course of treatment.
Contact our practice by calling 514-613-4913 today.