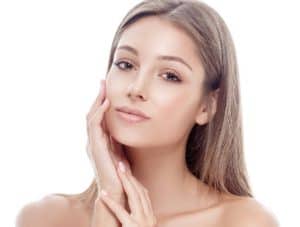 Plastic surgeons, including Montreal's Dr. Arie Benchetrit, are seeing a growing number of millennials (adults in their 20s to early 30s) come into their practice seeking cosmetic enhancement. The reasons for seeking plastic surgery vary among this generation. Here are some of the most common reasons cited by Dr. Benchetrit's millennial patients.
To Get Ahead of the Aging Curve        
In the past, it was less common for patients under age 30 to request facial rejuvenation procedures. However, more millennial patients are having "preventative" treatments to address wrinkles, lines and other aging concerns before they become apparent. Among the most popular preventative treatments is Botox, an injectable product used to temporarily relax the facial muscles and smooth out wrinkles and lines on the face.
For a Self-Confidence Boost
Plastic surgery gives millennials the opportunity to put their best face forward, whether it's in person, on social media platforms or dating apps. Millennials can soften noticeable wrinkles and lines with non-surgical cosmetic treatments like Botox and dermal fillers. Or, they can achieve more attractive body curves with surgical procedures like liposuction and tummy tuck. Millennial women who are self-conscious about small breasts can benefit from breast augmentation while men who are embarrassed by "man boobs," a medical condition known as gynecomastia, have male breast reduction as an option. In any case, millennials have a wide range of surgical and non-surgical cosmetic procedures to help them feel confident in their personal, romantic and professional interactions.
To Address a Medical Problem
Some millennials have functional or medical problems they hope to correct or improve through plastic surgery. For instance, rhinoplasty can address structural defects such as a deviated septum to improve breathing. Some women seek breast reduction to alleviate the physical pain and discomfort brought on by oversized, heavy breasts. Body contouring procedures such arm lift and thigh lift excise loose, heavy folds of skin that can limit mobility and make exercise difficult and even painful.
Dr. Benchetrit welcomes patients of all ages to his Montreal plastic surgery practice. Contact his office by calling 514-613-4913 today.