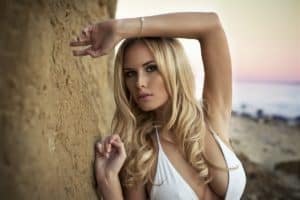 All women experience a degree of breast sag or ptosis sooner or later. Over time, the breast skin loosens, causing the breasts to droop or sag. Other factors such as pregnancy, nursing, weight fluctuations and genetics also contribute to breast sag.
Because breast sag is such a common occurrence, it should be no surprise then that many women consider breast lift at one point or another. Dr. Arie Benchetrit, a talented Montreal plastic surgeon, explains when breast lift is a good idea.
Telltale Signs You Need a Breast Lift
You may be a suitable candidate for the procedure if you have:
Droopy, sagging breasts as a result of pregnancy, breastfeeding, weight fluctuations, genetics or aging
Breasts and nipples that sit below the natural breast crease line
Overly large areolas that have stretched out due to pregnancy
Here is a simple yet informal test you can perform on your own to see whether you may be a candidate for breast lift. Place a pencil where the underside of your breast meets your chest wall. If the pencil stays in place by itself rather than falling down, this may be a sign that the breasts have sagged or drooped enough to benefit from a breast lift.
Keep in mind that this is only a simple trick but not entirely precise. The only way to determine whether you truly need a breast lift is to schedule a consultation with an experienced plastic surgeon like Dr. Benchetrit. During your consultation, Dr. Benchetrit will evaluate your breasts and take note of important factors used to determine whether you're a good candidate and if so, the degree of correction you require.
Timing Your Breast Lift
Once it has been determined that you are a good candidate for breast lift, your next step is to schedule surgery. The timing of your surgery is critical to the success of your results. Women who are done having children and are at a healthy and stable weight have the best chances of achieving and maintaining great results. If you plan on having children in the future, losing a substantial amount of weight, or cannot commit to the recovery period and maintaining your results, it is best that you postpone your surgery. Dr. Benchetrit can discuss all of these factors with you during the consultation phase.
Contact Dr. Benchetrit's Montreal plastic surgery practice by calling 514-613-4913.