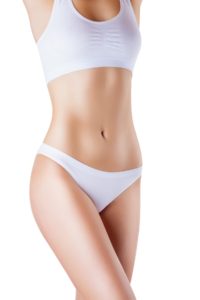 Are you bothered by stubborn fat or loose, saggy skin but are hesitant to undergo surgery? You're not alone. Recent statistics show that more people are opting for new and innovative fat reduction and skin tightening procedures that tighten, tone and slim body areas without surgery. What's behind this surge? Dr. Arie Benchetrit shares a few reasons in this blog post.
No incisions. Non-surgical fat removal treatments like CoolSculpting eliminate bulges of fat without cutting into the skin. No incisions means you don't have to worry about unattractive scars.
Less risk of complications. Non-surgical procedures come with few of the risks commonly associated with surgery, and none of those associated with anesthesia.
Side effects are minimal. Common side effects with non-surgical fat reduction and skin tightening procedures include bruising, mild swelling and discomfort. These effects are temporary and less serious than those associated with surgical procedures.
Little to no downtime needed. Surgical procedures require that patients take one to two weeks off from work, exercise and other normal activities. In contrast, non-surgical procedures require little, if any, downtime. Depending on the specific procedure, patients are able to resume normal activities immediately after treatment or one to two days later.
Cost-effective. In general, non-surgical treatments cost much less than surgical procedures.
Other Considerations
While non-surgical fat reduction and skin tightening procedures are effective, they do have limitations. First, these procedures do not produce the same dramatic effects that surgical procedures like liposuction, tummy tuck and body lift achieve. Ideal patients for non-surgical tightening are individuals with mild to moderate skin laxity. Similarly, CoolSculpting is better suited for patients who are already slim and struggle with small bulges of fat. In addition, non-surgical treatments are limited in the areas they can treat. Depending on the body area and the results you seek, you may need liposuction or a surgical body contouring procedure.
The best way to find out if you are a candidate for non-surgical fat reduction or skin tightening is by scheduling a consultation with a board certified plastic surgeon.
Non-Surgical Treatments We Offer
CoolSculpting. CoolSculpting eliminates unwanted fat cells using fat freezing technology. The fat cells are crystalized and then naturally eliminated by the body over time. CoolSculpting can be used to treat the abdomen, flanks, hips, thighs, back, upper arms and other body areas. Finals results with CoolSculpting are visible approximately three months after treatment.
Thermage and Ulthera. Thermage and Ulthera are two procedures that tighten mild to moderate lax skin. Thermage uses radiofrequency energy to heat the deep layers of skin and underlying tissue. This triggers the body's collagen production to create tighter and smoother skin. Ulthera accomplishes the same results but uses ultrasound waves to do so. Both procedures can be used on the arms, thighs, buttocks, knees and other areas. While initial results will be visible a few days after treatment, the final results can take six months to appear.
Are you interested in learning more about our non-surgical treatments for a slimmer, smoother and youthful physique? Dr. Benchetrit is happy to meet with you to discuss your options in detail. Contact us by calling or emailing us today.