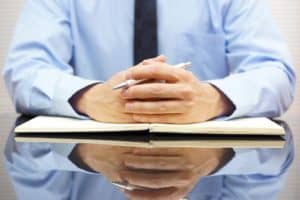 One of the most important decisions you will have to make during your plastic surgery journey is choosing the plastic surgeon that will perform your procedure. With so many plastic surgeons to choose from, it may seem daunting or difficult to select one. Dr. Arie Benchetrit is here to help. The trusted doctor has compiled the following tips to help you with your search.
Verify Board Certification
It is imperative that you work with a plastic surgeon that is board certified by either the American Board of Plastic Surgery or Royal College of Physicians and Surgeons of Canada. Board certification ensures that the surgeon has met high standards in education, surgical training, skill and safety. In addition, board certified plastic surgeons are required to take continuing training courses to stay on top of the latest and most advanced techniques and technology.
Beware of doctors that call themselves "cosmetic surgeons" or "facial surgeons," but who are not board certified, as they may lack the in-depth training and knowledge needed to produce safe and successful results.
Ask about the Surgeon's Experience
Experience matters when it comes to getting the results you want. In addition to being board certified, your plastic surgeon should have years of experience performing the procedure of your choice. An experienced plastic surgeon knows how to minimize complications and risks. Should a complication occur, that plastic surgeon knows how to handle it properly.
View Before-and-After Photos
A plastic surgeon's before-and-after photos are your first opportunity to visualize the results you can expect. Be sure to look at photos of patients with a similar body type to yours. Because it can take several months for the final results of plastic surgery to become visible, ask to view "after" photos taken six months or more after surgery.
Read Patient Reviews
Once you have confirmed that your plastic surgeon is properly educated, trained and skilled to perform your procedure, it's time to gauge his or her personality and communication skills. A great plastic surgeon cares about patients' comfort, feelings and overall wellness. Take the time to read reviews and testimonials (from credible websites like RateMDs, Facebook and Google) to find out if your surgeon has a reputation for caring, compassionate and friendly care. Working with a plastic surgeon (and staff) that you can trust and communicate freely with enhances your plastic surgery experience and recovery.
Schedule a Consultation with Dr. Benchetrit
To discuss your plastic surgery needs and goals with a board certified plastic surgeon, schedule a consultation with Dr. Benchetrit. Please contact us today.