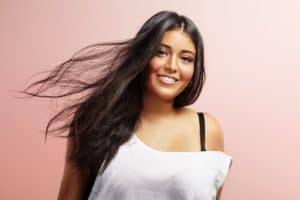 Many bariatric patients seek body contouring following their weight loss achievement. Body contouring refers to a group of plastic surgery procedures that focus on sculpting the body's contours by removing excess skin and pockets of stubborn fat. If you have recently lost a substantial amount of weight, Montreal plastic surgeon Dr. Arie Benchetrit encourages you to learn about the benefits of body contouring.
Physical Relief
Massive weight loss often comes with a drawback: loose, excess skin that cannot conform to the body's smaller shape. This hanging skin can be heavy and even painful to move. This, in turn, can make everyday activities like running and walking painful. In addition, sweat can accumulate in between the skin folds, leading to chafing, irritation or rashes. Removing excess skin alleviates physical discomfort caused by excess skin and makes mobility easier and more comfortable.
Boost in Self-Confidence
It's not uncommon for bariatric patients to feel embarrassed or self-conscious about their post-weight-loss body, as the folds of excess skin detract from their thinner frame and size. Instead of showing off their slimmer body by wearing revealing clothing (e.g., swimsuits, short sleeved shirts or shorts) and instead, cover up with bulky clothing. Body contouring sculpts the body for a more aesthetically pleasing shape. Many patients report experiencing a boost in self-confidence after body contouring, knowing that their appearance now accurately reflects their weight loss efforts.
Motivation to Follow a Healthy Lifestyle
The physical and emotional benefits of body contouring motivate patients to maintain their slimmer and attractive figure. In fact, several studies have found that body contouring patients are more likely to maintain a healthy weight than weight loss patients who do not undergo body contouring.
Discuss Your Body Contouring Options with Dr. Benchetrit
Body contouring can help you put the finishing touches on your new body so you look and feel your best. Dr. Benchetrit is an experienced plastic surgeon who has helped many weight loss patients achieve their body contouring goals. He offers the following procedures:
To discuss your body contouring options, contact us and schedule your consultation with Dr. Benchetrit today.