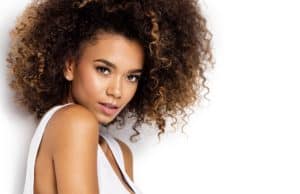 Have you spent time and money on an array of skin care products, but are still not seeing the glowing and radiant results you desire? It may be that your skincare regimen is doing more harm than good. Montreal plastic surgeon Dr. Arie Benchetrit sees many patients who want beautiful skin but are unintentionally sabotaging their own efforts. In this blog post, Dr. Benchetrit discusses common skincare mistakes and what you can do to fix them.
Over-washing or Over-exfoliating
Washing and exfoliating your skin are obviously necessary to remove oil, bacteria and other pollutants that harm the skin. However, over-washing or over-exfoliating can be just as harmful. As a rule of thumb, don't wash your face more than twice a day, do not scrub too hard and avoid using hot water. How often you should exfoliate depends on your skin type. If you have normal skin, exfoliating once a day with a gentle scrub is alright. If you have sensitive skin, it's a good idea to only exfoliate once or twice a week.
Not Being Consistent
For best results, skin care products must be used consistently. Some products must be used twice a day, others once a day and some every other day or a couple of times a week. It is also important to use products in the right order. Be sure to read the directions on your products' labels and consult a skin care specialist if you still have questions about how often to use products. Depending on your skin type and needs, you may be advised to use certain products more or less often than what is recommended on the product label.
Using the Wrong Skin Products
Some skin care products contain ingredients that may harm your skin. If you notice redness, itchiness or irritation after using a certain product it may be that you are allergic or sensitive to one of the ingredients (e.g., fragrance or parabens). It's a good idea to stop using products like these and swap them for alternative products that are fragrance-free or hypoallergenic.
Consider a Professional Skin Care Treatment
If you follow a good skincare regimen but your skin still looks dull or aged, it may be time to consider a skin or anti-aging treatment with a professional. Dr. Benchetrit offers an array of non-surgical treatments that can improve skin complexion and/or minimize signs of aging. Popular treatments he offers include Botox and dermal fillers to soften the appearance of wrinkles and fine lines, laser skin resurfacing to minimize redness, discoloration or hyperpigmentation, or facial peels for younger and smoother skin. Each treatment with Dr. Benchetrit's team begins with a skin evaluation to determine each patient's unique needs and goals.
Please call or email us today to schedule a personal consultation.