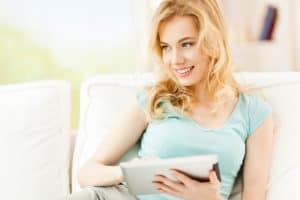 If you are considering plastic surgery, there are many important decisions you will need to make, but none more important than the surgeon who will perform your procedure. Working with a qualified plastic surgeon is crucial for your safety and the success of your results.
To help you with your search, Montreal plastic surgeon Dr. Arie Benchetrit discusses common mistakes to avoid when selecting your surgeon.
Mistake #1: Ignoring Board Certification
Your plastic surgeon must be certified by either the Royal College of Physicians and Surgeons of Canada or the American Board of Plastic Surgery. Board certification means that the surgeon earned their medical degree from an accredited medical school, completed several years of surgical training and has met the specific board's standards of safety and ethics. A plastic surgeon who is certified by one of these boards also regularly takes continuing education courses, ensuring that they are knowledgeable about the latest advances in plastic surgery.
Mistake #2: Falling for "Too Good to Be True" Prices
If a plastic surgeon offers a procedure at a drastically discounted rate, it could mean that he or she has cut corners in one or more aspects of the procedure that are crucial to your safety. For instance, a surgeon may be able to perform surgery at a reduced cost because they use out-of-date technology or they operate in a non-accredited facility. Before inquiring about prices, do some research and find out the average cost of your procedure of choice. If price is an issue, many plastic surgeons offer financing options to help patients like you pay for the procedure via affordable monthly payments.
Mistake #3: Not Asking for a Second Opinion
It may be tempting to go with the first plastic surgeon you meet, but it is in your best interest to seek consultations with other qualified plastic surgeons. Ask for patient references to see what past patients have to say about each surgeon. Be sure to take notes, including pros and cons of each surgeon so you can compare them and make the most informed decision.
Mistake #4: Not Viewing Before-and-After Photos
Every plastic surgeon has their own idea of beauty. Viewing before-and-after photos of your surgeon's past work can give you a good idea of your surgeon's skill and the results you can expect. Be sure to view photos of past patients that are similar to you in body type and size.
If you would like to discuss your cosmetic concerns and goals with a board-certified plastic surgeon, schedule a private consultation with Dr. Benchetrit. Contact his Montreal practice by calling 514-700-5237 or emailing us today.