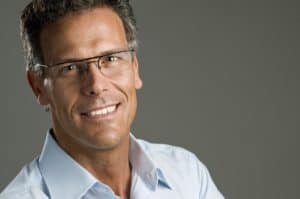 The best way to ensure long-lasting and natural-looking results with facelift is to work with a board-certified plastic surgeon that has years of experience performing the procedure. This said, your lifestyle and skin care habits also play a significant role in the longevity of your results.
Here, Montreal plastic surgeon Dr. Arie Benchetrit shares his best tips on how to prolong your youthful appearance after facelift.
Be Diligent About Sun Protection
Overexposure to the sun is one of the biggest dangers to the health and beauty of your skin, before and after facelift. Immediately after surgery, you will need to protect your healing scars from the sun to prevent them from darkening or thickening. Sun protection is also important in the years after facelift, to prevent wrinkles, lines and other aging signs from surfacing. Be sure to apply sunscreen with an SPF at least 30 on your face and neck, and reapply every two hours while outdoors. The skin is still susceptible to sun damage during the winter seasons, so wearing sunscreen year round is a must.
Eat a Well-Balanced Diet
Nourish your body from the inside out by eating a well-balanced diet. Eat plenty of fruits and veggies, and limit your sugar intake. Remember to drink plenty of water.
Don't Smoke
Smoking robs your skin of its nutrients, speeding up the aging process. What's more, smoking immediately after your facelift can increase the risk of serious health complications. For the sake of your facelift results (and health), it's best to quit or never start smoking.
Use the Right Skin Care Products
The skin care products you use play an important role in how long your youthful appearance will last. Medical-grade products that contain ingredients like antioxidants, peptides and retinoids all have nourishing and rejuvenating properties. If you are unsure of what combination of products is right for you, speak to Dr. Benchetrit's team.
Consider Non-Surgical Treatments
Cosmetic injectables are a quick and convenient way to maintain the rejuvenating effects of facelift. Neurotoxin injectables like Botox, Xeomin and Dysport temporarily relax the facial muscles to smooth out the overlying wrinkles and lines, while facial fillers like Juvederm and Restylane add volume to the facial features to create more youthful contours.
To discuss your non-surgical cosmetic options, schedule an appointment with Dr. Benchetrit. Please call 514-700-5237 or email us today.