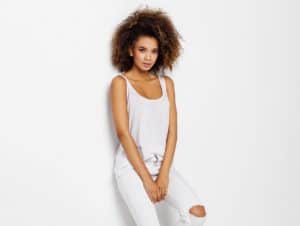 While liposuction is one of the most popular plastic surgery procedures performed today, it is also one of the most misunderstood. If you're considering undergoing this body contouring procedure, Montreal plastic surgeon Dr. Arie Benchetrit encourages you to do your "homework." Here, he explains what you should know about the procedure.
Liposuction Is Not Weight Loss Surgery
Contrary to what many prospective patients believe, liposuction and weight loss (bariatric) surgery are not one in the same. Liposuction is a body contouring procedure that removes stubborn pockets of fat that are resistant to weight loss efforts. Many patients choose to undergo liposuction after losing a large amount of weight either through diet and exercise or bariatric surgery. Think of liposuction as a procedure to put the "finishing touches" on your ideal figure after weight loss.
It Can Be Used On Several Body Areas
One of the many reasons why liposuction is so popular is because it can be used on many body areas, including the abdomen, inner thighs, knees, upper arms, buttocks, inner and outer thighs, waist and hips. It can also be used to slim and sculpt the face and neck.
Liposuction Does Not Treat Loose, Excess Skin
A fat reduction procedure, liposuction cannot treat loose, excess skin. If you are concerned about excess skin that hangs off the body, Dr. Benchetrit may recommend having another body contouring procedure with or instead of liposuction. Procedures like tummy tuck, body lift and upper arm lift excise loose skin and tighten the remaining skin and underlying tissues for smoother and more sculpted body contours.
Liposuction Is Not a Substitute for Diet and Exercise
Liposuction can help you obtain the slim and attractive figure you have always wanted, but it will be up to you to maintain your results. To do so, Dr. Benchetrit recommends you practice healthy lifestyle habits, including exercising regularly and eating a well-balanced diet.
Experience Matters
The key to successful liposuction is to work with a plastic surgeon that has years of experience performing the procedure. An experienced liposuction surgeon is one that has a track record of delivering consistently beautiful results, yet knows how to handle complications, in the rare case that one occurs during or after surgery. Be sure to view before-and-after photos of the surgeon's former patients, preferably those that had liposuction done on the areas of the body that you wish to have treated.
To learn more about liposuction from a board certified plastic surgeon, schedule a personal consultation with Dr. Benchetrit. Contact his Montreal practice by calling 514-613-4913 or emailing us today.