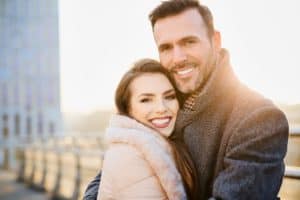 The beginning of the year makes many people reflect on ways they can improve themselves and their wellbeing. But whether it's to lose weight, go on new adventures or make more time for self-care, resolutions can be hard to keep. If you are one of the many people who struggle to achieve your resolutions each year, consider a cosmetic procedure with Montreal plastic surgeon Dr. Arie Benchetrit.
It may sound odd at first, but undergoing a surgical or non-surgical cosmetic procedure has indeed helped many people achieve their resolutions and become healthier, happier versions of themselves. Dr. Benchetrit explains how in this blog post.
Plastic Surgery Can Inspire a Healthier Lifestyle
If you wish to lose weight or simply exercise more this year, a body contouring procedure like thigh lift or tummy tuck can help. These types of procedures eliminate loose, excess skin and fat that are impossible to lose through exercise or diet. There is no muscle in skin so it cannot be firmed up with activity. Once the skin is loose, it will remain that way unless it is removed surgically. Removing this excess skin and fat is very motivating as the results of regular workouts become visible. Many patients lose 20 to 30 pounds in the year that follows their body contouring because of this new motivation.
If eliminating fatty bulges that seem to never go away is your goal, then consider liposuction. Liposuction fine-tunes the body's shape by eliminating pockets of fat that are resistant to diet and exercise. You will love the way you look after liposuction and be more motivated than ever to eat healthily and exercise regularly.
Plastic Surgery Boosts Self-Confidence
If you are unhappy or burdened by your appearance, that lack of self-confidence can certainly impact other aspects of your life, including your career and personal relationships. Addressing a bothersome physical feature like a crooked nose, wrinkles or small breasts can make you feel more confident in your skin and help you pursue new opportunities which may include seeking a new job or romantic relationship. Or, it can motivate you to improve upon the relationships you already have. In any case, improving your appearance with plastic surgery may not change your life but may help you boost your self-esteem and develop the self-confidence you need to make some positive changes!
Popular Plastic Surgery Procedures for the New Year
Dr. Benchetrit has helped thousands of men and women achieve their New Year's resolutions with plastic surgery. Among the most popular requests are:
Liposuction and CoolSculpting to remove stubborn pockets of fat
Tummy tuck to trim excess skin and tone the abdomen
Facelift to treat noticeable aging signs, including jowls, sunken cheeks, wrinkles and creases
Botox to non-surgically soften the appearance of wrinkles and lines
Breast augmentation for bigger and fuller breasts
Make 2019 the year you finally achieve your New Year's resolutions. To discuss your cosmetic concerns and needs with a reputable plastic surgeon, schedule a consultation with Dr. Benchetrit. Contact his Montreal plastic surgery practice by calling 514-613-4913 or emailing us today.