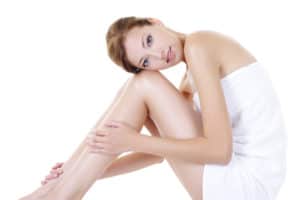 Do you have a difficult time toning your thighs through targeted exercise? Has dramatic weight loss left you with loose skin hanging off your thighs? You may be a candidate for a thigh lift with Montreal plastic surgeon Arie Benchetrit. To help you learn more about the procedure and what it involves, Dr. Benchetrit answers common thigh lift questions here.
What does thigh lift involve?
During thigh lift surgery, extra skin and fat are removed and the remaining skin is tightened. The goal of the procedure is thighs that are proportional with the rest of the body.
Where are the incisions made?
The thigh lift incisions can be made in several locations. In most procedures, Dr. Benchetrit makes the incisions in the groin, where any scarring can be easily hidden by an undergarment or bathing suit. If you have a significant amount of excess skin, he may make an additional incision vertically from the inner thigh to the knee.
Will the surgery hurt?
The procedure itself will not hurt. Anesthesia is administered to help you sleep comfortably during the operation; you won't feel anything. After surgery, your thighs will probably feel sore, swollen and tight, but oral medication is prescribed to relieve pain and help you have a more comfortable recovery.
Will I have scarring from thigh lift?
The answer really depends on whether you are prone to scarring. However, Dr. Benchetrit takes special measures to reduce scarring as much as possible. He makes small surgical incisions in the natural folds of the skin and suggests special products to use after surgery to minimize the appearance of scarring.
How can I be sure thigh lift is for me?
Dr. Benchetrit makes your decision a little easier with the Vectra 3D photography system. He can take photographs of your thighs as they are and, using the Vectra system, manipulate the images to simulate the results of thigh lift surgery. Having a visual of the projected outcomes can help you decide whether the procedure is right for you.
How can I learn more?
To determine whether thigh lift would help you achieve your aesthetic goals, we invite you to schedule a consultation and evaluation with Dr. Benchetrit. Please call 514-695-7450 to make your appointment.