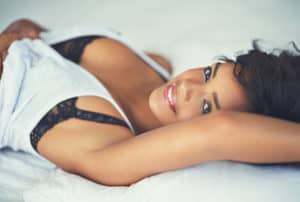 As a Montreal plastic surgeon, Dr. Arie Benchetrit meets many individuals that want to reduce areas of diet- and exercise-resistant body fat. Whether it is a protruding stomach
"pooch" left over from pregnancy, heavy thighs or a prominent backside, body fat can be difficult for some people to reduce with lifestyle habits.
Dr. Benchetrit offers several fat reduction methods designed to eliminate this fat and create a more slender contour. He works with every patient individually to select the best method for their specific goals and needs. Here are some of the fat reduction methods offered by Dr. Benchetrit:
Traditional Liposuction
Traditional liposuction remains the gold standard for eliminating unwanted body fat. During the procedure, a small hollow tube called a cannula is inserted into the treatment area to break up pockets of fat. The fat is then removed from the body via gentle suction. The result is a slimmer and smoother body contour.
Liposuction is extremely effective and is commonly used on the abdomen, legs, back, arms, neck and chin. However, it requires anesthesia, incisions and a recovery period that lasts several weeks.
CoolSculpting
CoolSculpting is an innovative treatment used to freeze away bulges of fat on the abdomen, hips and thighs. During a treatment session, the fat is subjected to controlled cooling and the targeted cells are destroyed. The body then eliminates these cells as waste in the weeks following treatment.
Many patients opt for CoolSculpting instead of traditional lipo because it does not require incisions, anesthesia or significant downtime. The system is cleared by the FDA for safety and produces noticeable fat reduction results.
Learn More about Your Fat Reduction Treatment Options
For more information about any of the treatments mentioned in this post, please contact our Montreal plastic surgery practice and request an appointment with Dr. Benchetrit.