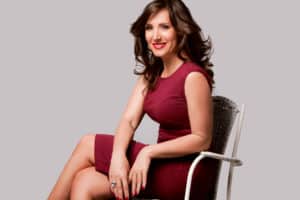 Female cosmetic genital rejuvenation is becoming increasingly popular as more women decide they want to look and feel great below the belt. Rejuvenating the genitalia not only offers cosmetic benefits, but — depending on the procedure — can also resolve physical symptoms like chafing or itching, make exercise more comfortable and increase pleasure during sexual intercourse. Some procedures may also help to resolve functional problems like mild urinary leakage.
Dr. Arie Benchetrit, a trusted plastic surgeon in Montreal, helps women that desire genital rejuvenation. Here, he explains what you need to know if you are unhappy with the look of your genitalia.
Signs You May Benefit from Genital Rejuvenation
Dr. Benchetrit meets with every genital rejuvenation candidate on an individual basis to ascertain her needs and goals. In general, you may be a suitable candidate for genital rejuvenation if:
Your vaginal structures have stretched or changed due to age, multiple childbirths, significant weight loss or injury.
You experience physical discomfort while exercising or having sexual intercourse.
Your external genitals (labia) are oversized, long or uneven and can be noticeable in tight clothing.
You feel depressed, anxious or withdrawn because of the appearance of your genitalia.
Treatment Options
Genital rejuvenation can focus on improving the internal structures, external structures or both.
Labiaplasty: Labiaplasty improves the appearance of oversized, long or uneven labia (the inner and outer folds of skin surrounding the vagina). Excess tissue and skin are removed to reduce large labia or correct asymmetry. Labiaplasty is an excellent way to relieve chronic irritation or discomfort due to enlarged or irregular labia.
Vaginoplasty: Vaginoplasty tightens the tissues and muscles of the vagina to restore their strength and tone. This reduces the diameter of the vagina and makes it tighter, which provides greater sensation during sexual intercourse. Vaginoplasty can be combined with labiaplasty to address issues of both the internal and external genitalia.
Minimally invasive vaginal tightening: ThermiVa uses thermal energy to tighten the labia and vaginal tissues. The ThermiVa delivers radiofrequency waves to the tissues to heat and shrink them. This approach is minimally invasive, low risk and easy to recover from.
Contact Dr. Arie Benchetrit Today
If you would like to discuss cosmetic genital rejuvenation treatment options with Dr. Benchetrit, please call 514-695-7450 or email our practice today and request a personal consultation.