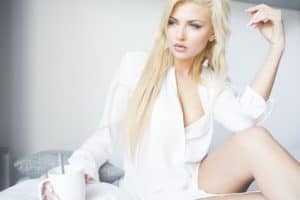 Cosmetic surgery for the female genitalia was once considered taboo. Luckily, in recent years there has been an increase in both awareness and conversations surrounding cosmetic surgery for the female genitalia, collectively known as vaginal rejuvenation surgery. If you desire vaginal rejuvenation, you have plenty of treatment options and can get help from compassionate, experienced experts.
Dr. Arie Benchetrit is a sought-after plastic surgeon offering vaginal rejuvenation in Montreal. Here, he shares what you need to know about two of the most popular plastic surgery procedures for the female genitalia.
Labiaplasty
The most commonly performed vaginal rejuvenation procedure is labiaplasty, which reduces the size and shape of oversized, uneven or asymmetrical labial tissue. The goal of a labiaplasty is to remove the skin and tissue of the labia minora (or the inner vaginal "lips") so they do not hang below the hair-bearing labia majora (or the outer vaginal lips).
Dr. Benchetrit specializes in the ''wedge labiaplasty" technique, which is a major improvement over the traditional ''trim labiaplasty'' still used by many surgeons. The latter leaves the labia looking unnatural by removing their irregular edge and also cause the labia to lose most of their sensation. The ''wedge'' technique preserves the natural edge of the labia while preserving all of the sensation.
Labiaplasty may be suitable for you if you have naturally long or asymmetrical labia, or if you have experienced changes in your labia after having children or losing weight.
Labiaplasty is most often performed for aesthetic reasons, but the procedure has health benefits, too. Labiaplasty can improve your self-confidence and relieve physical symptoms like chafing or itching. Exercise and other physical activities such as cycling or intercourse can also become more comfortable after removing excess or elongated tissue.
Clitoral Hood Reduction
Another commonly performed vaginal rejuvenation procedure is clitoral hood reduction, which removes excess skin over the clitoris. Clitoral hood reduction is often performed in conjunction with labiaplasty.
Excess skin over the clitoris can create an exaggerated bulge when labial tissue is reduced. It can also interfere with experiencing sexual pleasure, cause discomfort during sex and increase the frequency of yeast infections. Removing the excess skin creates a more balanced appearance and helps improve sexual sensitivity.
Could You Benefit From Labiaplasty or Clitoral Hood Reduction?
You might want to explore your vaginal rejuvenation treatment options with Dr. Benchetrit if you experience any of the following:
Lack of self-confidence or anxiety related to the appearance of your genitalia
Physical discomfort caused by excess skin/tissue
Diminished sexual sensitivity or sexual pleasure due to excess tissue
Difficulty riding a bike or exercising due to excess skin/tissue
Frequent chafing, rashes or yeast infections related to excess skin/tissue
To request a consultation with Dr. Benchetrit to learn more about labiaplasty and/or clitoral hood reduction, please call or email our practice today.