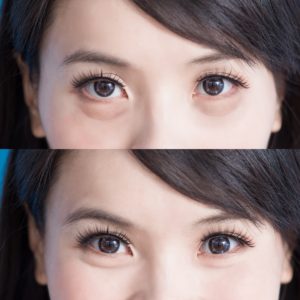 The before and after gallery of patient images is one of the most visited areas of a plastic surgeon's website. These photos tell you a lot about a surgeon, and can be a helpful tool as you decide whether he or she is the right provider for your case. But if you don't know what to look for, it may be difficult to assess a surgeon's work from the photos.
Here, Dr. Arie Benchetrit reveals some critical factors to look for when browsing a surgeon's before and after gallery.
Patients that Resemble You
Try to find images of patients whose body types or features are similar to yours. For instance, if you are seeking rhinoplasty to improve a crooked or oversized nose, look for patients who have issues similar to yours in the before images.
Pay close attention to the "after" photos of these patients and ask yourself if the outcomes are close to what you have in mind for your own results. Taking notes about results you don't like can also be helpful when planning.
Wide Variety of Patient Types and Outcomes
Consistency is important, but "cookie-cutter" results could be a red flag. The most skilled plastic surgeons demonstrate a wide variety of outcomes for patients with diverse body types and concerns. This shows that the surgeon is knowledgeable and experienced enough to adjust treatment techniques to meet a range of individual needs.
Consistency in Composition and Lighting
Use a critical eye when viewing before and after photographs. Lighting and posing tricks can affect or distort the results you see by disguising flaws and emphasizing the most flattering views. Both the before and after images should show the patient in the same poses/angles and same lighting conditions.
Details
Small details like symmetry in the after photos can tell you a lot about a surgeon's skill level. Although perfect symmetry is not realistic, you can observe how a surgeon improved asymmetry in face or body features.
Another detail to look for in after photos is scarring. Scars are unavoidable, but most should be difficult to detect. Experienced plastic surgeons know how to strategically place incisions in inconspicuous locations, such as the natural creases or transitions of the skin or within bra or panty lines, so that scarring is easily concealed.
Dr. Benchetrit invites you to browse through his patient photo gallery and reach out to our team with any questions. If you would like to request a consultation to discuss your personal plastic surgery needs, contact us today.