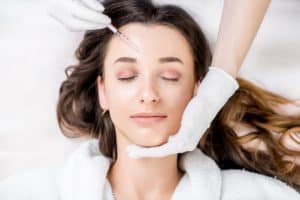 Injectable neurotoxin and dermal filler products are a safe and effective way to minimize wrinkles and add youthful volume to facial features. If you are new to injectables, you probably have questions about how the treatment process works and what you can do to achieve the best results. Read on as Dr. Arie Benchetrit reveals tried-and-true tips for getting optimal outcomes with injectables.
Choose Your Injector Wisely
Make it your goal to find a reputable, skilled injector who can subtly and artfully revitalize your appearance. Ask plenty of questions about your injector's credentials, experience and general approach to injectables treatment. It is also a good idea to request to see before and after images that demonstrate the injector's typical results, so you can ensure your aesthetic preferences are in sync.
A trustworthy provider will educate you about your injectables options and explain the nature, longevity and side effects of each product. He or she will understand exactly what product or combination of products will specifically benefit you as well as how much product to inject (and where).
Make Sure Your Injector Understands Your Cosmetic Goals
Be as specific as possible when discussing the areas of your appearance that bother you and your treatment expectations with your injector. You may describe the wrinkles you want softened or the plump, pillowy lips you hope to enjoy. Your injector will evaluate your unique facial features and create a treatment plan to achieve your goals.
Follow Your Aftercare Do's and Don'ts
You should receive a complete list of instructions to follow post-treatment. These instructions will minimize the likelihood of uncomfortable aftereffects or complications.
For example, you will be asked not to rub or massage the treated area, do any strenuous exercises or expose the treated area to the sun. Being gentle with your skin, applying cold compresses to your skin and staying upright for the first few hours after treatment will help reduce bruising and swelling
Don't Forget about Touch-up Treatments
Your results should last several months to a year, depending on the particular product(s) used. Results can even vary from patient to patient with the same product, as everyone processes injectables slightly differently. To prolong the life of your results, plan to return to your injector periodically for touch-up treatments.
Book a Consultation Today
Dr. Benchetrit and our team welcome you to visit our practice to learn more about what injectables can do for you. Call or email us today to request a consultation.