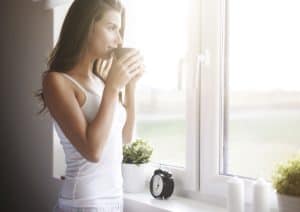 There is more than one way to enhance the appearance of your breasts and help you feel sexier and more feminine. Breast augmentation may be the most well-known breast enhancement procedure, but breast lift can also create an appealing bust.
In this post, Dr. Arie Benchetrit takes a closer look at breast lift and breast augmentation to help you feel more informed about your choices.
Breast Augmentation
Who it's for: Breast augmentation is intended for women who desire larger and shapelier breasts. Candidates typically have naturally small or asymmetrical breasts or breasts that have lost volume and shape due to factors such as pregnancy/nursing, weight loss or aging. Health Canada has approved the placement of saline implants in women 18 and older, and the placement of silicone implants in women 22 and older, but women under 22 can also have silicone implants placed under certain circumstances.
What it does: Breast augmentation involves inserting saline or silicone implants into the breasts via small incisions. The incisions may be made within the breast crease or through the armpit (for saline implants only). A pocket for each implant is created in the natural breast tissue either above or underneath the pectoralis (chest) muscle, and the implants are properly positioned. The final result of breast augmentation is larger, fuller breasts and improved body proportions. Breast augmentation patients often describe a boost of self-confidence and the pleasure of finding clothing and bathing suits that better fit their chest.
Breast Lift
Who it's for: Breast lift helps women who want perkier and firmer-looking breasts. Candidates usually have sagging, flat or "deflated" looking breasts due to the effects of  aging, significant weight fluctuation or pregnancy/nursing. Some breast lift candidates are younger women who have not had children but are simply prone to flat or sagging breasts because of genetic factors.
What it does: Breast lift by itself can be performed without the placement of any implants. This surgery improves the position, rather than the size, of the breasts. The natural breast tissue is tightened and lifted to a higher position on the chest wall. Excess breast skin is removed and the remaining skin is tightened. Downward-pointing nipples can be lifted to a higher position on the breasts, and oversized or stretched-out areolas can be reduced in size if desired. The result is a perkier breast contour that looks more youthful. Of course, the patient has the option of reducing the size of the breasts at the same time, if she finds her natural size too big, or adding an implant if she desires more volume.
Breast Augmentation with Breast Lift
Who it's for: Breast augmentation with breast lift is a wonderful solution for women who want bigger and perkier breasts. Candidates are usually women who have experienced significant changes to their breasts after having children or losing a substantial amount of weight.
What it does: The combination procedure modifies the existing breast tissue while enhancing the size and fullness of the breasts with the placement of implants. The implants also provide fullness at the top of the breasts and ''protect'' the results of a lift for longer than a lift done without implants.
What Is Right for You?
To determine the procedure or combination of procedures that is right for your goals, consult with an experienced, knowledgeable plastic surgeon whose specialties include breast surgery. Your surgeon will inquire about your desired results and evaluate your natural breasts before suggesting the most suitable course of action.
You can request an appointment with Dr. Benchetrit by calling or emailing our practice today.