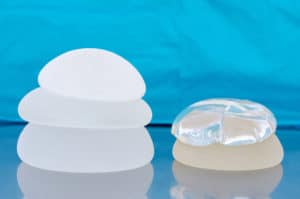 You did it. After polling friends, family and your partner, you finally made the decision to undergo breast augmentation. While that initial decision may seem like it was the most difficult, it was far from the last one you will need to make before the process is over. Dr. Benchetrit, a top Montreal plastic surgeon, discusses four major decisions you will need to make about your breast augmentation.
Saline or Silicone?
There are two breast implant filling materials in use today: saline and silicone gel. Each option offers a different look and feel to the breasts post-surgery. Saline implants have a silicone rubber shell that is filled with sterile saline. Since the implants are inflated during surgery, the surgeon can adjust the size as needed to achieve the desired look. Saline implants are considered a cost-effective alternative to silicone gel implants.
Like saline implants, silicone gel implants have a silicone outer shell, but are filled with a gelatin-like substance that gives the breasts a more natural feel post-surgery; as a result they are more popular among breast augmentation patients. These implants come in a variety of shapes and sizes and it is common to use a different sized implant for each breast to get a symmetrical look.
Projection: Low-Moderate, Moderate-Plus or High Profile?
The breast implant "profile" determines the forward projection of the implants. In order to achieve a more natural look, the circumference of your chest should be considered when making this decision. For example, if you have a narrower chest circumference, a higher-profile implant may be needed to reach the increased breast size that you want.
Round or Contoured?
Round implants create an overall fuller breast and offer more forward projection, enhancing the breasts with more lift and cleavage. Available only in silicone gel, contoured implants are shaped like a teardrop to mimic a sloping breast. While the look is more natural, it does not offer the youthful fullness that many breast augmentation patients seek. With contoured implants there is a risk of rotation after placement, which may make the breasts appear misshapen. These implants are textured to reduce this likelihood.
Smooth or Textured?
This decision should be made in cooperation with your surgeon and will depend on the shape and type of the implant. A smooth shell is often used for round implants since they move more like natural breasts and there is little risk in a change of appearance if they rotate once they have been placed. If you select contoured implants, they will be textured to help them stay in place after surgery. A problem with textured implants is that there is an increase in the chances of visible rippling due to irregular formation of scar tissue.
Contact Your Surgeon
While many of these choices come down to your personal preference and the look you are trying to achieve, they should all be discussed closely with your surgeon. To get the discussion started, contact Dr. Arie Benchetrit at (514)-695-7450.